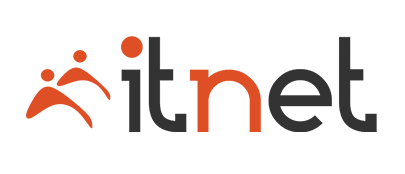 Wrapped up in an interface that teams actually love to use, ItNet is a secure cloud-based intranet platform to manage employees, documents and resources within an organization.
How much does ItNet cost?
Let us do the work for you. We'll host everything securely on our server at just $10 per user per month.
For more details on pricing, please visit ItNet's pricing page.
See Pricing
FREQUENTLY ASKED QUESTIONS
What is ItNet?
ItNet is all-in-one solution for workforce management with an unparalleled administrative support. It is recommended for businesses of all sizes and shapes that operate with multiple teams. ItNet offers modules for talent management, documentation, issues management and database administration. You can use ItNet to perform HR operations, create documents, track technical and non-technical issues within the organization and access database information that you need quickly and easily.
Is ItNet cloud-based?
Yes. ItNet is securely accessible from anywhere at anytime. You do not need to necessarily install it on your premises. All you need is a device with standard web browser and an internet connection.
Can I host the software on my own server?
Yes. You can choose to host ItNet on premise on your own servers, provided you have a minimum of 25 users. A maintenance fee is payable on each annual renewal date to cover the ongoing cost of product maintenance, customer support and product development.
Are there differences in features if I choose between cloud and self-hosted version?
No. All the features that are supported on the cloud version are fully supported on the self-hosted version. You can choose between the two depending upon the size of your organization and your preference to deploy the application. However, we would recommend going with the cloud version of ItNet so that you can concentrate on your core business activity rather than allocating your precious resources for IT.
Who can use ItNet?
ItNet is recommended for businesses of all sizes and shapes that operate with multiple teams.
Are custom features available?
Definitely. ItNet is a very flexible platform. If you need something that isn't covered in ItNets' broad suite of features, we can work with you to get it added.
We have a geographically distributed team; will that cause any difficulty in using the application?
No. As ItNet is accessed through the internet, you can use it from anywhere at any time. Geographical locations do not make any differences here. In fact, ItNet is designed with a vision to bring teams together and collaborate in more efficient ways.
How ItNet made documentation easy?
ItNet is delivered with an integrated documentation platform 'Ken'- another product by Imbibe Tech, which makes the process of document creation, customization and management easier.
How do I report issues?
Having problems with ItNet? Let us know and we can help in improving your product experience. Send your feedback at support@imbibe.in. We would get back to you as soon as possible.
If you have a suggestion to enhance the application, we would love to hear from you. Please share your idea with us at support@imbibe.in.