Accounting involves recording, measuring, classifying, verifying and communicating financial information. It is extremely important to evaluate a company's financial performance and budgeting and managing the expenses.
One of the most common and widely used software/services to manage accounting data is the Tally ERP, but like every good product, it too has some limitations that accountants wish wasn't there.
The lack of support of automated consolidated reports, which is very important to present the financial position of the group companies as a whole
Limitation of accessing the financial data with your office intranet, as you will need to set up VPN or RDP etc. to view data outside the office, so, it becomes very limited and the risk of losing your data is also there if the device is lost or damaged or in case there are issues with the program
The customization is also very limited on Tally ERP and it can't be done according to your specific needs
The data synchronization from multiple locations on Tally ERP software is not real-time but manual, which means that the data cannot be updated until someone syncs it manually
Despite all that, many businesses still compromise on these fronts, resulting in wastage of time, energy and resources. So, what's the solution?
Tally Web is your one-stop access to all your financial data on the move. Tally Web is a cloud-based web application that helps to generate consolidated reports by automatically synchronizing your Tally ERP data in real-time from multiple locations to a central place.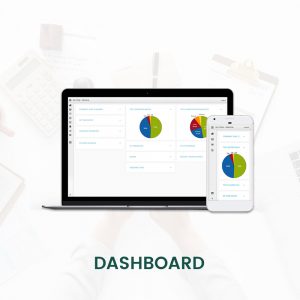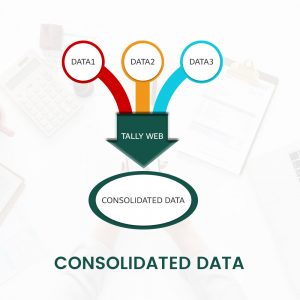 Let's have a look at some of the important features that make Tally Web an ideal finance reporting solution for your business:
Allows universally accessible data, meaning your up-to-date data and accounts are available to you anytime anywhere as Tally Web operates via the cloud
Makes sure that your data is completely secure and only accessible to you by securing your data in transit as well as well at rest with industry standard encryption protocols. You don't have to worry about losing your data as nothing is installed or saved on your device, but on the cloud or on your on-premise server(s)
Helps generating automated consolidated reports available to you anytime anywhere, which is achieved by synchronizing Tally ERP data from multiple locations to a central place; all of which can then be viewed easily on PCs, laptops as well as mobile devices
All the important financial reports can be exported as Excel sheets, which helps CAs and accountants in an easy record keeping and account management
Allows the financial data to be displayed as graphs, charts, sheets etc. in addition to traditional tabular formats making it easier for you to understand and view it right on your screen
Allows interface customizations, so, any change to the UI design, layout etc. can easily be done according to specific needs and requirements
Tally Web is the perfect solution for you if you're looking for a tool to upscale, simplify and automate your accounting processes. Contact us today for a demo and take a step towards elevating and enhancing your overall accounting experience.