If we ask shoppers to buy something from a walk-in store or online marketplace, almost all of them are going to choose online shopping. People love their precious time and money, and they don't want to waste it. Shoppers love to browse things they want, compare prices, and then buy a product according to their convenience.
And that's why small businesses want their own Online Marketplace to sell their products and services. Ecommerce Marketplace can be an excellent option for small businesses to stand out and make their online presence in this web world.
Imbibe is providing you the best online marketplace platform for your business.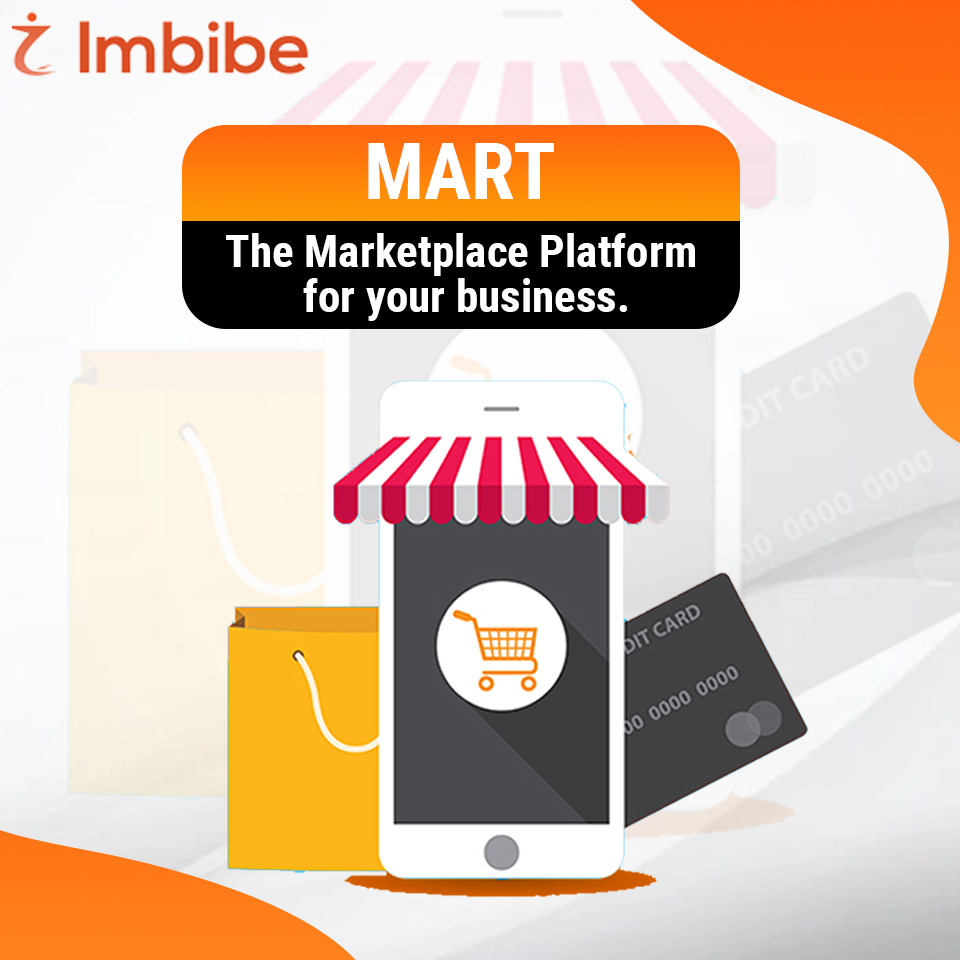 What is MART?
MART is a software platform allowing businesses to establish and manage an online platform such as Amazon, Flipkart, or eBay, etc. Where merchants have to register themselves and start selling their products.
MART provides you the best marketplace to sell online. It is the right platform to take your business idea online quickly and be successful.
Online Marketplace
If you want one of your own Ecommerce Marketplaces just like Amazon, Flipkart, and eBay, Reach us now!
Mart is the perfect platform for you and your business. It provides you a comprehensive feature- set, with Admin and Seller dashboard. real-time notifications and reporting and much more to help your business to grow more.
Chain/ Franchises/ Stores
Are you operating Retail Chains, Franchises, or Stores?
Then, your search ends here with us. Mart is exactly the place you are looking for.
Mart perfectly blends the needs of central administration and insights with decentralized store management capabilities to seamlessly allow store managers to run day-to-day operations while giving you all the information you need for managing your business.
Online Identity
Looking for taking your brick-and-mortar store online?
Want to offer an online-only platform for selling products?
Mart helps you establish your identity online and start accepting digital orders in no time, enabling you to compete with online retailers. You can even seamlessly manage your inventory, billing, and accounts for both physical and digital sales in a single place.
Full-featured mobile applications
Mart comes bundled with fully featured mobile applications enabling users to browse your online catalog and place orders.
iOS Android

Browse Catalog

Online and cash on Delivery payment support

Coupon and Wallet support 

Access and Rate orders

Pickup or Delivery both supported

Flexible payment gateway.
Order Management
Stores can access and manage their orders in real-time right from the mobile application, in addition to web dashboards.
Full order access with customer instructions

Confirm or cancel orders

Manage and block suspicious users

Chat with customers for additional details.
Imbibe understands your needs and, that's why we are always progressive in empowering this world towards modernization.