As we all know, in this quickly evolving world, digitalization has become a vital part of any business.
Relying on brick-and-mortar stores is not an option for customers these days. They just have to browse things they want on the internet and then,
Tadaa!
Here they get it right at their doorstep what they want without taking a trip to stores to make their purchases. 
Nowadays, customers are opting for the online marketplace, which is considerably convenient compared to the traditional one.
Although even if the online marketplace has made shopping a lot easier for consumers, it has also brought unique challenges for e-commerce companies.
Without any doubt, Ecommerce Marketplace offers more benefits compared to traditional marketplaces, but we should not miss the issues and challenges faced by the e-commerce marketplaces.
But don't get in fluster; Mart is here for you with the best e-commerce solutions for your business.
Mart is a completely modular platform where-in a core module provides the functionality of establishing and managing the basic aspects of an online marketplace, e.g. one or more stores, their item catalogs, pricing, delivery criteria, etc. 
Let's have a look at a brief overview of the challenges we are facing these days in the Ecommerce Business with their Solutions: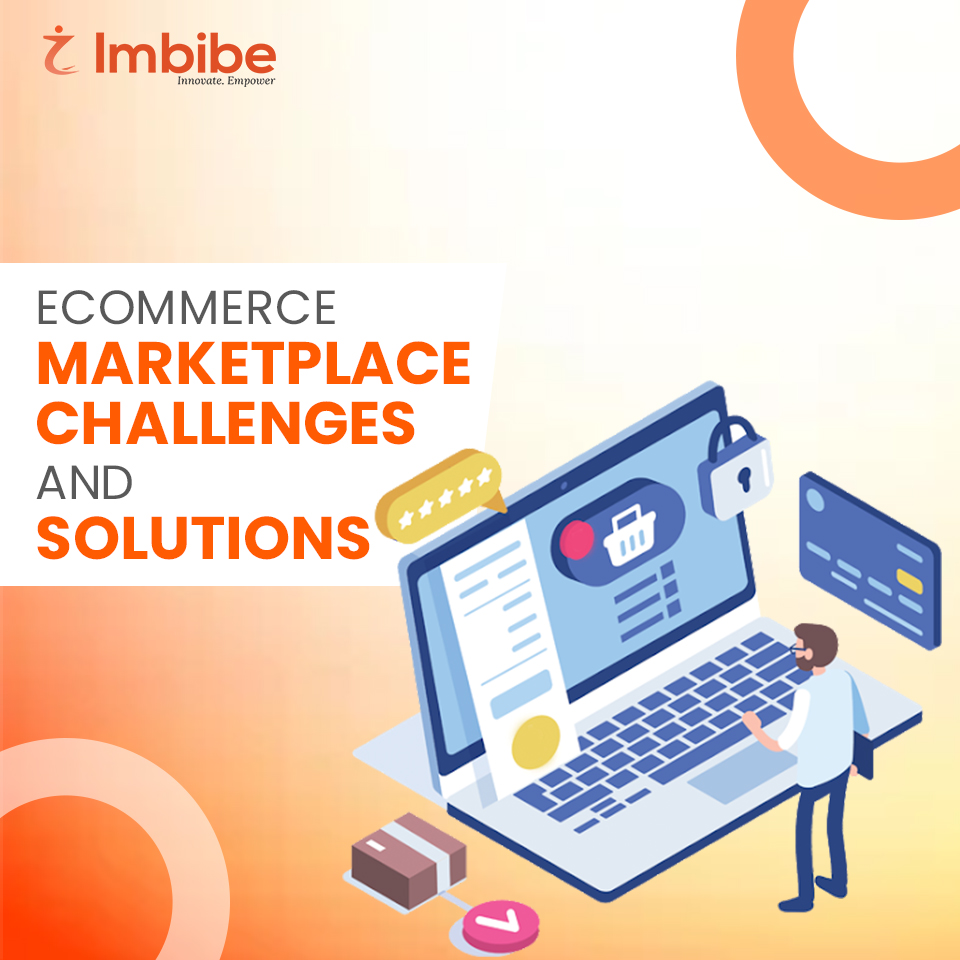 Online Identity Verification
Identity Verification is must!
Well, there is no point if someone visits your e-commerce site without entering their real name and contact information. How do you know that this is a legit visitor who wants to buy your product?
And that's why online identity verification plays a vital role in capturing the signs of suspicious activity.
When visitors happen to sign up on your website, always send a verification link to them. 
There are some other ways to overcome this challenge such as electronic identity verification, SSN verification, instant authentication, and identity checks. In this way, you can ensure the information isn't false. 
Failures of Digital Payment
The payable amount is debited from the customer's account, but the same is not credited to the seller's account. And, this creates a huge fuss, even for you and your customer. Retrieving the amount isn't a quick process, so you have to mention on your website that it may take around 7-10 working days before the money is refunded to their bank accounts.
Return ad Refund Policy
Several reports have shown that consumers check the return policy before making any purchase.
Try to put yourself in the consumer's shoes, if you purchased a product through an online store and you find that the item is damaged on arrival, of course, this will make you return it or get a refund of your payable amount.
And, we know that Logistics and shipping costs have always been problematic to e-commerce sellers delivering their product for free.
But whatever the thing is, you can't avoid the fact that return and refund policies play a crucial role in customer service.
Consider the Following Points:
Transparency: Be transparent with your customers, your customers should be your priority. Let them read your policies, don't try to hide them.

Complicated Terms: Please be easy with your language, like you don't have to use those complicated terms, which will make your customers not to buy anything from you. And even if you have to use those terms, please try to define them with understandable language.

Your policy should be revolving around the convenience of the buyers and low costs for the returns.
Customer Loyalty
Maintaining and gaining customer's trust requires a lot of time and effort. 
Unlike brick-and-mortar stores, you can't build trust and loyalty with customers because the seller and buyer don't know each other. Nor can they see each other. An online marketplace is less personable than it would be in person.
Try to build your relationship with your customers:
Live Chat or Chabot is trendy these days; add this option on your website.

Customer services should be your priority.

Create valuable content.
Omni channel Experience
Mobiles aren't the only way to shop from an online marketplace, some people may choose desktop and tablets. Customers can reach your websites through any medium. They may visit your website, leave a message on your social media page, shop from your store, or use a live chat or a messaging platform.
Omni channel creates a seamless shopping experience for customers. It makes the process easier for consumers and allows you to provide personalized advertising and better customer service.