A lot has changed since those pre-digital days, and now there are many solutions for running a medical practice.
Technology makes the life of any business owner much easier, but selecting the right solution for your practice can be tricky. In the ever-changing healthcare environment, ranging from ongoing changes and updates to the ever-evolving demands of EMR software solutions, medical software solutions must meet the challenges in providing the necessary support for the Practice Management needs of their clients.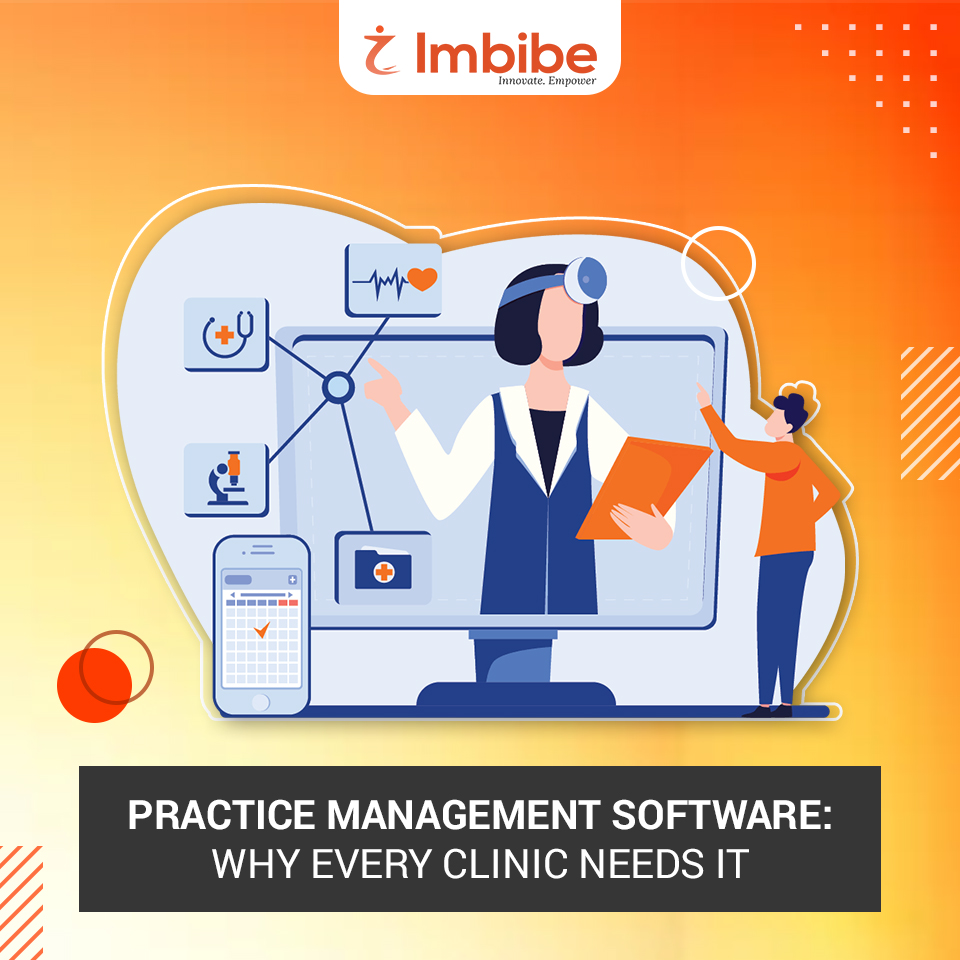 WHAT IS PRACTICE MANAGEMENT SOFTWARE?
Practice management software, or PMS, is an application that organizes and integrates healthcare practice. A few of its functions include managing administrative tasks, keeping patient records, and creating invoices.
Features included in most PMS:
Storing and retrieving clients' records
Patients correspondence
Appointment Management
Invoicing and billing
Telehealth functionality
So if you are still wondering how to manage your medical business in an efficient way, you will find answers here. Let's look at some of the common benefits of practice management software solutions:
IMPROVED ORGANIZATION
Focusing on administrative tasks should not be your main concern as a doctor. We know that administrative tasks can take hours to organize manually, but that's no longer the case! With features like scheduling, billing, and patient tracking, you can ensure that you have plenty of time to provide your patients with the best possible health care.
PMS can make it easier for you to organize your practice, so you can devote more time to what you love most: caring for and helping your patients.
IMPROVED OVERALL OPERATIONAL EFFICIENCY
When you switch to a practice management system, not only are you going to see the organization improve greatly, but your efficiency will skyrocket as well.
It isn't much you cannot accomplish when your business is running effectively, but to make sure that this happens, you need doctor practice management software that will allow you to free up time for other things. Keeping everything running smoothly can be a challenge when you feel like you are fighting alone, but you don't have to.
The overall operational efficiency of the clinic can be improved with this efficient and fastest scheduling feature of PMS.
IMPROVED PATIENT SATISFACTION
Patient satisfaction will skyrocket when your business is running efficiently and your patients are getting the help they require. Your practice management software will likely increase your rating if you had something like a 3 out of 5 rating before. The most important thing for doctors is to make their patients feel valued and make sure that their patients are satisfied with the level of care they received, and if you spend half of your visit on your computer trying to sort out the administrative side of things, they are not going to be.
FLEXIBLE PAYMENT SYSTEM
When it comes to payments and billing, the most complications arise. With a robust billing module, you can minimize delays and reduce the amount of time taken to settle bills for large numbers of patients. By mapping distinct insurance clients to credit customers, the cashier can handle complex transactions with less confusion and error.
There are several other reasons why a practice management software solution can be advantageous for healthcare practices.
Get practice management software developed by Imbibe to maximize profitability and improve patient satisfaction.
Harness the power of technology. Feel free to reach Imbibe to get the best software development and IT consulting services.