Cloud computing has been around for more than a decade now, likely since you've heard of it. But while it's been around for a while and will continue to be the way of the future, there are still some things that you need to be aware of.
When we think of the cloud, most of us have an image of servers that are in a remote location. We do not think about all the different technologies that can be found within the cloud or their specific impact on our day-to-day lives. Cloud computing has seemingly become mainstream which means it is important for businesses to educate themselves about all of the benefits that come from using cloud technologies. The cloud computing trends 2022 will help you increase your understanding of how this technology is going to affect your business over the next decade.
What are the top 4 cloud computing trends you cannot afford to ignore? Let's see what the next five years of technological developments have in store for us.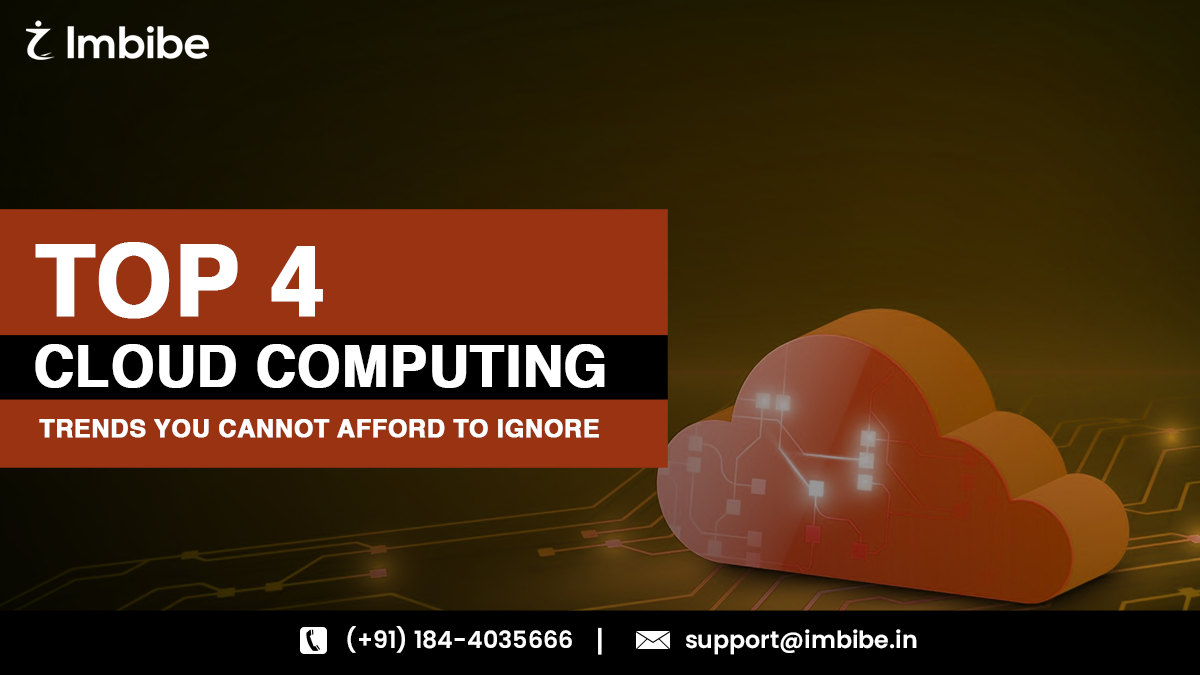 Edge Computing 
The edge computing approach is an alternative method of computing and storing data in the cloud. It's an emerging cloud trend that involves building compute and storage centers that are located at or close to where data is being collected rather than at a central location far away.
This kind of decentralized computing infrastructure reduces latency issues and enhances application performance. Data and resources can be processed locally, as they are closer to the end user's device, allowing organizations to save money as well. 
Serverless Cloud
The serverless computing model, also known as Functions-as-a-Service (FaaS), involves the cloud provider dynamically allocating computing resources to meet demand from running applications. Developers can create small, single-purpose functions that are triggered by events using this event-driven, on-demand service.
Hybrid Cloud Environments Will Continue to Grow
A hybrid cloud is a combination of multiple delivery models such as public, private and dedicated. Companies can go hybrid for certain applications, which helps them to move away from a single-cloud dependency while retaining their existing infrastructure assets without needing to replace them.
Multi-cloud infrastructure
The majority of organizations are moving beyond the initial phase of migrating workloads from on-premises to a single cloud vendor, and are starting to enjoy the whole cloud experience. Due to this, they often have to deal with multi-cloud environments where several services from several different suppliers are used.
Companies can choose different cloud offerings based on their individual application environments, business requirements, and availability requirements with the multi-cloud model. More organizations will have to develop cloud-native applications that almost don't depend on any specific cloud provider in the future.
Conclusion
No doubt, the future is going to be a strange place. But if we can understand what it might look like—and how we might be affected by it—we can start planning for the changes that will come. This year's trends give us a peek into how cloud computing might develop in the coming years. Hopefully, this information will help individuals and businesses best prepare for the future of cloud computing.
With top-notch computing services in India, whether it's Microsoft Azure, Amazon Web Services, or Google Compute Engine, you can rely on us. As a cloud infrastructure provider with experience in all three, Imbibe can provide you with robust cloud infrastructure, as well as the ability to develop and deploy scalable applications on any of these platforms.
For the best cloud computing services, feel free to reach us today!