Mobile App development is the new buzzword, and you would have heard a lot about it. As more and more people are getting access to smartphones, they get more and more interested in using them daily. And as is the case with most technology products, mobile applications have become popular among the public as well. 
There are several benefits that an organization can gain from developing their very own mobile app which include: 
Improved productivity, 
Customer engagement
Reduced cost per customer acquisition (CPA),
Increased revenue potential for both traditional Internet businesses and e-commerce sites alike
While the benefits are obvious, it might be difficult for you to find the best mobile app development company. Choosing the right Mobile App Development Company to build your app is one of the most crucial decisions that you need to make while you are still in the planning stage before you finally launch your mobile app. There are so many companies out there that claim to be the best in the business. Not only that, but it is hard to determine if they really know what they are doing or not.
In this article, we will explain what you should consider while choosing the best mobile app development company.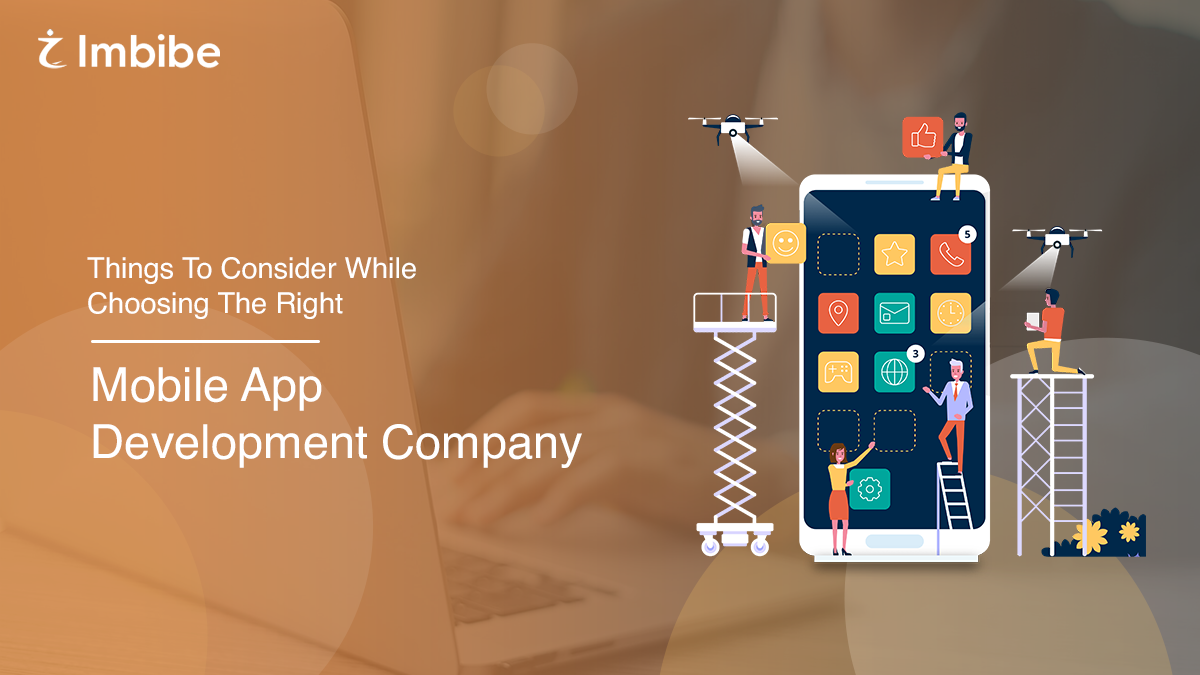 Consider the App Complexity
First, consider the app complexity before choosing the right mobile app development company. The size, complexity, and features of a mobile app determine the resources, budget, and time required for its development. The development of some apps is simple by using pre-developed templates, whereas others need building from scratch. Mobile apps are unique in terms of the amount of code they require.
Consider how many features in your app resemble those of the products offered in the mobile app market. This will give you an idea of how much you are willing to spend to create your digital solution., depending on the budget and resources it'll require.
Select the Right Platform
Choosing the right platform for your mobile app is essential considering the complexity of your app. Depending on the number of mobile platforms, you need a particular type of mobile app:
Native apps

are built "native" for one platform. It means that they will run only on Android or iOS. While native apps are limited to one platform, they provide exceptional user experiences and smooth and fast performance.

Cross-platform apps

can run on various mobile platforms. However, they offer fewer features and increased latency when compared with native apps. They are still a great choice for businesses seeking to expand quickly.
Consider Maintenance and Security
The maintenance and security of your application are significant factors to look for when choosing a development company. The application needs to be updated regularly, and bugs need to be fixed frequently. 
To determine how the app is doing, the content must be updated often, and user analysis must be done within specific time intervals. In addition, you must secure whatever data you have acquired from the beginning of the development process.
Define the Project Scope and Prepare the Requirements
A simple outline will make it easier for you to present the software development team with your mobile app. Explain the vision for your mobile solution and prepare a list of features. You can then estimate the time and resources necessary for the project development and help your development team better meet your product requirements.
References and Portfolio
Examining the reviews and testimonials is one of the most trustworthy techniques to confirm the experience and reputation of the development company. The ratings and reviews left by previous customers can testify to the quality of the job and the level of skill in mobile app development that you desire.
Maintenance and Support
A company ready to maintain and support a mobile application for a few days or months following its successful development is a great choice. Following the successful completion of app development, you may encounter an issue that requires immediate attention. For maintenance and support, you can also sign a long-term agreement.
To conclude, we just want to say one thing- you should look for a company interested in your business and not just app development. 
Get in touch with us today to develop a secure, robust, and scalable app for your business.