HR is one of the most important departments of any organization. But not many people recognize the efforts and challenges they have to go through in order to maintain a healthy work environment so that the company can thrive and achieve their set goals.
HR Department has many duties such as talent management, compensation and employee benefits, training and development, compliance, and workplace safety.
As a result, facilitating workflows and performing all these duties pose many challenges, including:
Employee engagement in the workforce

Attracting and Retaining talent in the organization

Managing relationships in the remote working model

Defining and managing the organization's structure

Monitoring performance and productivity

Monitoring the recruitment landscape to see what others are offering
And that is where centralized data comes in.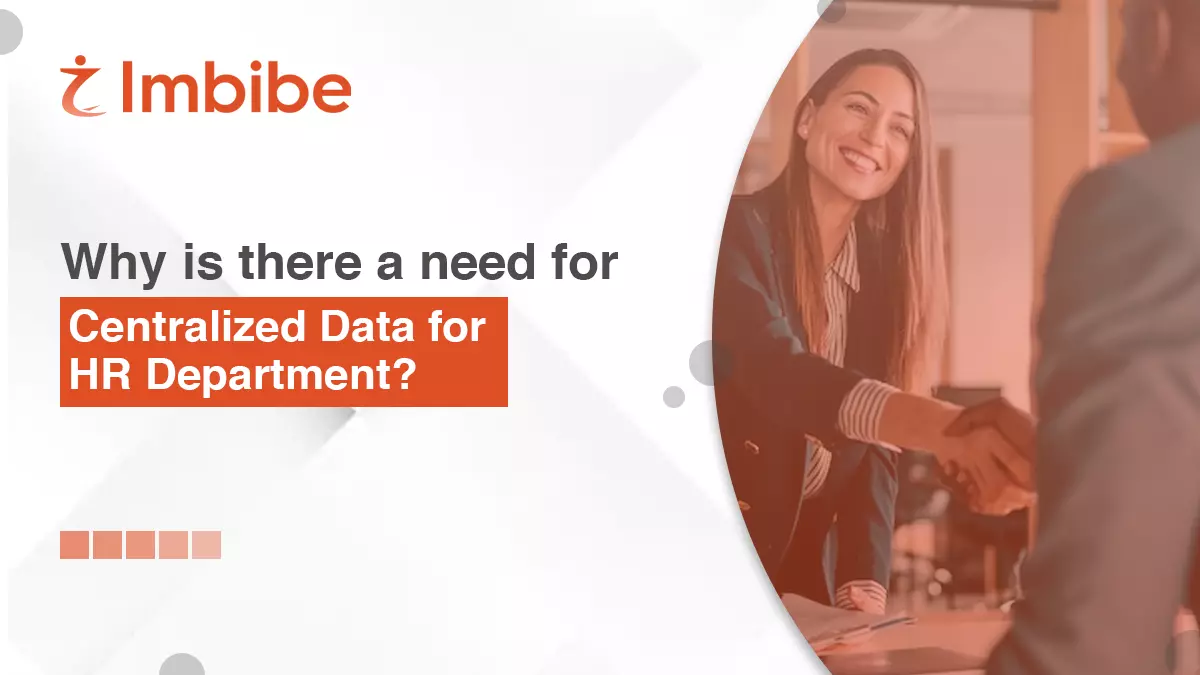 Having centralized data for human resources departments is important to ensure that all these duties and challenges are being addressed and managed properly.
To access centralized data, organizations need to implement a single, cloud-based intranet platform to manage employees, documents, and resources within an organization.
ItNet allows management processes to be automated and provides both employers and employees with easy access to employee information from anywhere, at any time. 
ItNet's centralized cloud service can also greatly reduce errors and the time spent resolving them, allowing HR to focus more on other crucial tasks.
In this post, we'll walk through some benefits of centralized data for HR departments and how ItNet can help handle their daily tasks.
Easy access
When employee information is stored in a centralized database, it becomes easy for HR personnel` to access and retrieve it quickly. This is particularly important when they need to make informed decisions regarding employee management and engagement.
ItNet allows busy professionals to stay in touch even while on the go. All the data and information is accessible anytime, anywhere via the cloud. Aside from making administration easy, it enables you to take instant, effective, and smart decisions.
Efficient data management 
Centralized data management helps HR department to streamline their processes and reduce redundancy. They can avoid duplicating data entry or having data stored in multiple locations, which can lead to confusion and errors.
Compliance and security
Centralized data makes it easier to enforce data security and compliance regulations. HR departments are responsible for safeguarding employee information, and having all data in one location makes it easier to manage access controls and monitor data usage.
ItNet is smart enough to prevent breaches and misuse of corporate data by implementing a strong access control policy.
Process payroll
Payroll processing can be complex, time-consuming, and challenging to manage. Every payday must have taxes calculated and hours collected. When you think it is a hassle to do taxes once a year, imagine how it must be to be in HR and ensure they are properly deducted every payday.
With Centralized data, HRs can accurately compute the salary of all employees including applicable GST and statutory deductions without any hassles.
Leave Management
The use of centralized data allows HR to ensure compliance with laws and regulations, enhance employee satisfaction and productivity, manage absences, enforce policies, and ensure employee satisfaction.
With ItNet, you can manage your employee leave management process completely end-to-end, eliminating the busy work involved in leave administration. The system automates leave approval and allows tracking of leave requests.
ItNet is the right solution to centralize HR data. Build the best HR Department with ItNet. Get in touch with us today.