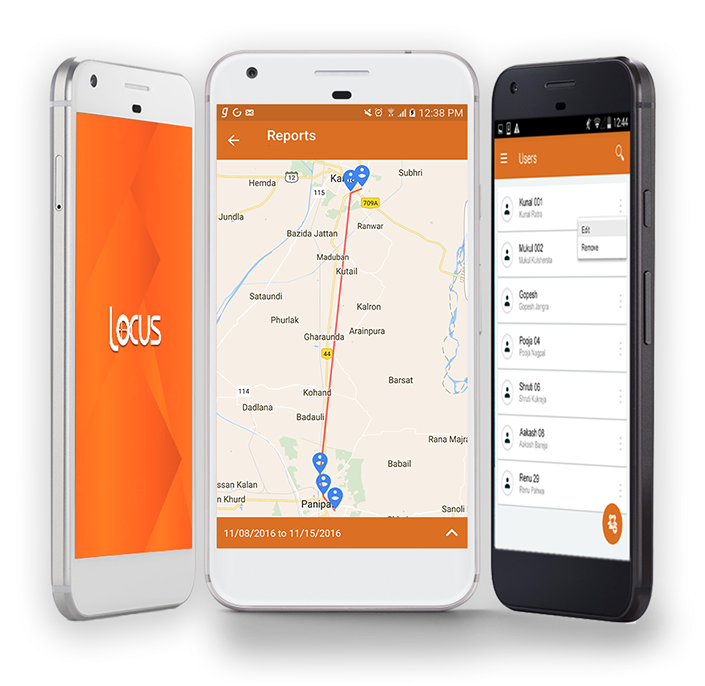 About Locus
If you are a team leader working together with your teammates with field jobs, you need the ability to monitor movements of your teammates on the field. If you are a parent, you may want the peace of mind that comes with knowing where your teen is at all times. For all your such needs, LOCUS is the solution that will work for you. Locus is a wonderful smartphone app that uses your people's mobile handset's internal location services to determine their location and keep you informed about their locations real-time.
Simple Pricing
Locus has a pretty simple pricing model, 100 ₹ per user per month. You may use Locus free of cost if you have only 1 active user.
For more details on pricing, please visit Locus' pricing page.
See Pricing
FREQUENTLY ASKED QUESTIONS
What is Locus?
Locus is a smartphone app that uses your users' mobile handset's internal location services to determine their locations and keep you informed about their locations real-time as well as see their travel history.
What do I need for the application to work?
Simply install the application on any Android device and sign up for free.
PS:- The device must have internet access to reach Locus servers.
Would Locus work without internet?
Yes. Once you are logged-in to the app, Locus works regardless of network connection availability. Locations are cached in the device when there is no internet. The same will be uploaded to the server automatically when the network connectivity is available again.
Can I try before I buy?
Get started now with a free, fully featured app for a 14-days trial.
How do I report issues?
Having problems with Locus? Let us know about them so that we can improve your experience. Send your feedback at support@imbibe.in. We would get back to you as soon as possible.
If you have an idea on how to enhance the application, we would love to hear from you. Please send in the same also at the same email address.
Whom is Locus designed for?
Locus is a powerful & handy business tool, saving time and money on employees' routine tracking, especially ones with field jobs. Locus is also for concerned parents, spouses and well-wishers wanting to know the whereabouts of their loved ones.
Can an admin see user's locations while the user is disconnected from Wi-Fi or a data network?
Yes. An admin can view locations when the user's device is offline. However only the last reported locations would be shown. The user's current location would be unavailable. However, the user's locations when the device is offline are still being recorded, and once the user comes back into a Wi-Fi range or connects to a data network, the device will sync and the new locations will become available to you as an admin.
I want to change something in the application to make it work better for me. Is it possible?
Locus is a versatile and flexible application. We would love to hear from you any feedback and requests that you might have; just email us at support@imbibe.in with more details.
How frequently does Locus update my location?
Under normal circumstances, the Locus app updates your location after every 5 minutes or after a travel distance of 500 meters, whichever is earlier.