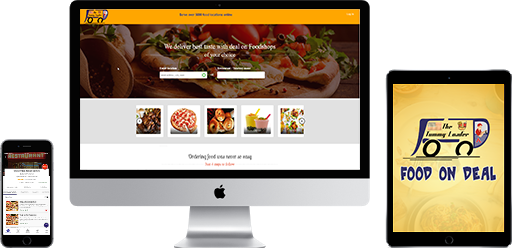 The Client
The client, a New York based restaurant chain that serves over 5000 food locations online began a program to enhance their consumer's online food ordering experience and help them to place their food orders easily, even while on the go.
Imbibe since late 2016, has been working as the only outsourcing partner for the client and continues to develop and maintain their website and mobile apps on an ongoing basis.
Business Needs
The client engaged Imbibe to give their online food ordering portal a complete overhaul with responsive design, enhanced functionalities, added features and various other development additions. Also, the client preferred to benefit their customers to order their favorite meals and get best deals from any place/situation like travelling, free time at workplace, home, and at their own convenient time.
Our Solution
We fixed the usability issues and enhanced the user's browsing experience with prime focus on platform functionality, UI and UX features.
We built high-performing Android and iOS apps for their business that enables the users to get best deals on their favorite meals and get the food delivered quickly, with prime focus on UI and UX features to make user's experience a delightful one.
We are working on the development of GPS based tracking app for delivery boys and order management app for partner restaurants.
We reached the client's expectations and achieved the target successfully on time. The first public release of both the Android & iOS versions of this high-performing app happened in late calendar Q1 2017, and the second release is scheduled for late calendar Q2, 2017.