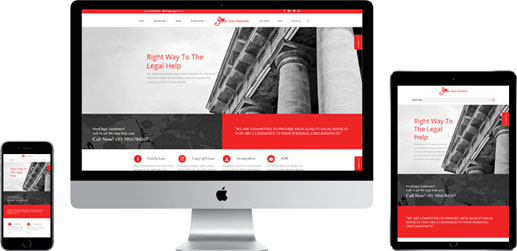 The Client
GuruMandala LEGAL PVT.LTD is a niche, constructive and forward thinking law firm based in the city of New Delhi and London. The firm operates through a network of business associates who are qualified advocates and solicitors, thus enables her clients an access to seamless legal services all over the globe.
Business Needs
The client reached Imbibe on their search for a trustworthy WordPress developer in Karnal. When they approached us, they came with a strong social prestige in the market. However, they did not have any online presence. Hence, the business needed a robust website, content that speaks their strength and branding material that would leave a lasting impression. Being that the client belongs to the Legal industry where information is the key strength; the need was for the fine-tuned informative website.
Our Solution
The team at Imbibe followed a simple and easy process for developing the website for GuruMandala.
We implemented the website on a popular CMS platform WordPress, with nearly every plug-in customized to match the unique demands of the website;
The site was carefully crafted to embody their brand and present their services in the best possible way.
We helped the client with all design needs: logo, business cards, brochures, website and more.
We created elegant business cards that will undoubtedly leave a lasting impression, along with an informative brochure that explains the site's special features.
We crafted content that aligns with the client's current degree of success.