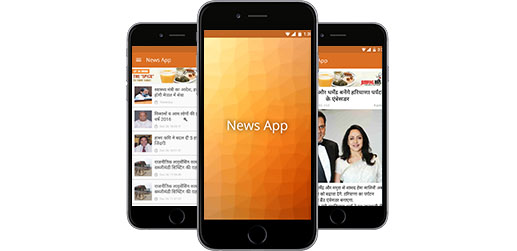 The Client
The client is an established media agency that operates multiple newspapers. The agency acts as a leading source of domestic news on the region with a weekly circulation of around 15000 hard copies.
Imbibe worked as the lead IT partner for the agency and delivered back-end and public facing website for publishing their papers as well as Android and iOS apps allowing users to subscribe to interest based updates on news as they were published.
Business Needs
The team at Imbibe was approached by the client with a requirement for an easy to use news publishing platform where they can regularly update and publish their content in a digital newspaper format. The client also preferred to provide a convenient reading experience for users that like to stay informed on the go and that use their smartphones in every available minute.
Our Solution
We developed a News Publishing Platform where users can upload and publish the content in an e-paper format.
We built Android and iOS apps with features like:

User profiles
Location Based News
Push Notifications
News Subscription
Personalized News Feed

We created space for advertising local businesses for better monetization of the content.
We optimized the content for both iPhone and Android devices, so users will have a great reading experience no matter which device they're using.