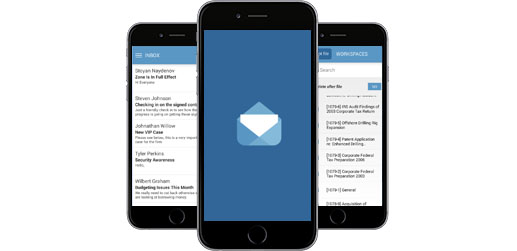 Remote Desktop Solution
A web-based platform that gives professionals secure, anywhere, anytime access to their email and iManage content.
Business Needs
The client wanted to develop a platform that enables law firms to access their intranet systems remotely through secure web-based access. The aim was to navigate email, iManage WorkSite, Microsoft SharePoint, and file shares seamlessly as if they were one application. They also wanted to enable access of WorkSite content through Windows and Mac applications that support WebDAV.
Our Solution
Created a web-based remote desktop solution from scratch that supports multiple systems including Microsoft Exchange, Microsoft SharePoint, Autonomy iManage WorkSite, FileShares and PSTs, enabling its adoption by law firms including one among the four biggest accounting firms globally and other prestigious names.
Created from scratch a platform where professionals can map iManage as a Drive, enabling legal professionals to browse iManage content through Windows Explorer, Mac Finder, and tablets.
Developed iOS and Android mobile apps giving lawyers secure, anywhere, anytime access to their email and documents along with Filing options.
Set up a team of QA experts to ensure that individual modules, interfaces, and other functionalities perform as per the requirements.
Established support teams to provide comprehensive support to UK and US based customers.