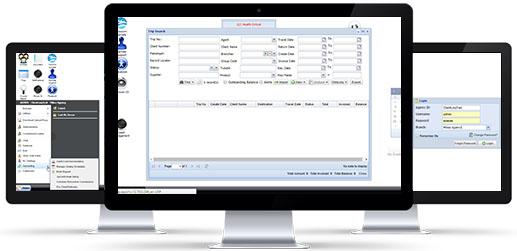 The Client
A commercial Travel CRM company based in Canada, the client is a global leader providing quality solutions to the travel agencies ranging from small to mega sizes. The company offers products, solutions and services that are deployed successfully in over 50 agencies of North America including some marquee names of the Travel industry.
Imbibe has been working as the only outsourcing partner for this client for over 7 years.
Business Needs
The client partnered with Imbibe in 2009 to create and deploy a successful CRM product designed for both business to business (B2B) and business to consumer (B2C) travel companies ranging from $1 million to over $100 million. The challenge was to design a highly effective and scalable solution that is optimized for business efficiency and can handle hundreds of million dollars of transaction per day across clients.
Our Solution
Created software from scratch providing platform to travel agencies for services such as tickets booking, holiday packages and accommodation packages on behalf of suppliers such as airlines, railways, car rentals and hotels.
Added facility for extensive custom reporting to build reports specific to agency's needs.
Provided flexible integration to exchange data with all major global travel back-ends including Sabre, Galileo, Amadeus, Sirev etc.