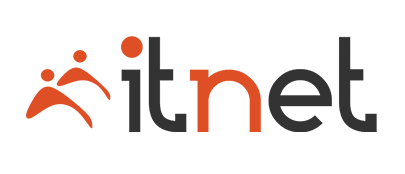 Wrapped up in an interface that teams actually love to use, ItNet is a secure cloud-based intranet platform to manage people, documents and workforce within an organization.
Work Smarter. Work Faster
Let us do the work for you. We'll host and run your intranet on our dedicated servers, removing the hassle of managing the hardware, updates, and security just @ $10 per user per month.
$10 Per User Per Month
pro-rated monthly
Sign Up For free 14 days trial
There is no substitute for hand's on experience. Sign up today and try everything free for 14 days.
Get Started
FREQUENTLY ASKED QUESTIONS
How is my monthly Invoice calculated?
You will be charged $10 per user per month. Your invoice statement will be generated on the last day of every month. You'll only be charged for the number of active users on your account for the invoice month. Supposing, if you have 25 active users in a month, you will be invoiced for a total of 25 users.
PS:- The Invoice amount is calculated on a pro-rata basis, so if you upgrade the subscription on the 15th, you'll only be charged for half a month. Likewise, if you add an employee 5 days before the end of the month, you'll only get charged for those 5 days. The same applies in reverse when an employee leaves.
Do admins/managers get charged?
Yes. All administrators/supervisors/managers are considered users and will be counted in your total user number.
How do I pay for ItNet?
You can choose to pay via all major payment modes including credit/debit cards or Paypal. For Indian customers, we also accept payments made via additional payment modes like Net Banking and popular digital wallets (Mobikwik/PayZapp/PayUmoney/Freecharge/Airtel Money/ OLA Money wallets).
Can I choose to stop using ItNet in the mid of my monthly billing cycle?
Yes you can. In this case, your ItNet account will get immediately deactivated and your subscription will not automatically renew. However, the payment already made will not be refundable.
If I cancel my subscription, how do I get my content out?
Your data belongs to you. We want you to be with ItNet because you love using the product, not because your data is stuck in it. In case you decide you no longer want to use ItNet, you can export all your data in the structured format.
Are there any other costs?
No. Our pricing structure is pretty simple with no strings attached. What is conveyed is what will be delivered.
Can I try before I buy?
Get started now with a free, fully featured product for a 14-days trial.
How does the free trial work?
When you sign your organization up to ItNet the first 14 days are on the house. You will have access to
the fully featured product in order to get an insight into the product.
Still have questions or comments to share?
Have any questions? Checkout our FAQ section. Still unanswered, write to us at [email protected].