In the recent years, AI has become a buzzword. It is estimated that 75 million jobs will be replaced by machine intelligence and approximately double the number of jobs will be created by it. Human Resource Department is no immune to AI revolution and is gradually seeing transitioning in its modus operandi because of it.
However, before discussing about contribution of AI in Human Resource, we must know what AI is and do we actually need to fear from it?
In simple words, AI is the creation of machines that can think and reach to conclusions on their own. The machines learn from the terabytes of data that's fed to them. According to experts, AI won't replace humans from their jobs; it will help them to be more productive. "Human Resources" is one such domain in industries that's predicted to get benefitted from AI revolution.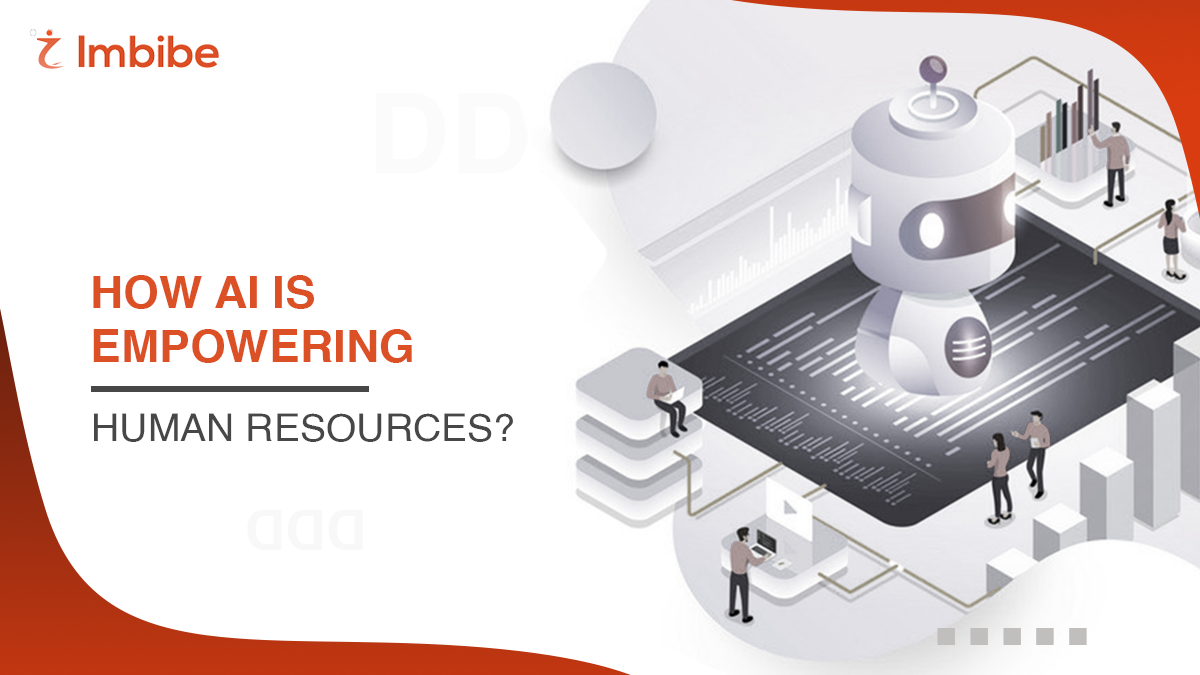 Let's see how AI is empowering HR department: –
MADE RECRUITMENT AND TRAINING EASY
Procuring and screening of candidates has never been so easier as it is now. From generating candidate leads to conducting online technical rounds, AI will handle everything efficiently.
Not only that, the AI  bots will help new employees in learning and development of new skills by providing them access to learning pathways and tracking their progress on integrated intranet platform.
DATA DRIVEN DECISION MAKING
AI technology draw valuable insights from the real time data available to them. The data could be about employee performance, skill analysis etc. Then, HR has to make decisions on the basis of insights provided to them. There will be complete eradication of human biases and inconsistencies in decision making due to involvement of machine cognition.
AUTOMATING BORING AND REPEATITIVE TASKS
Automation is the ability of machines to act on their own with little or no human help. This helps HR officials to focus on other important tasks rather than on monotonous ones. Machine Learning algorithms will understand the whole process with variations involved and act accordingly. 
Key Point: – Though, AI can't replace software development or application development jobs but they will replace monotonous tasks like sending weekly reports or monthly surveys.
PREDICTING EMPLOYEES WHO ARE ABOUT TO QUIT
This might seem a bit creepy but there are AI tools that can predict about employees who are about to quit. 
The tool tracks all activities of employees including emails, internet browsing, etc. and on the basis of the information collected; and hints the HR manager about employee's suspicious behaviour. They can check if something's bothering him/her and start new hiring if s/he is adamant to leave.
It's no denying that AI will effectively be woven into HR practices in the coming years to facilitate their work. However, despite the apt developments in AI, it still can't have intrinsic human skills like commitment, trust and positive attitude. So, an HR manager needs the best of both analytical and people skills for effective talent management.
Are you looking for a cloud-based platform for proper talent management?  ITNet by Imbibe Tech is one such tool.
IT-Net allows you to easily manage employees, documents and resources within your organization. Contact Imbibe Tech to know more.