Within the last decade, many tech. industries are making their ways into our lives. One of them is the ever evolving mobile app development industry. 
Both the users and app developers are hitting the jackpot today as the mobile development industry is continuously growing and apps are becoming better day by day, thus making our lives better. 
Also, on the other hand, it is bringing more tools into the developer's arsenal. Mobile app development trends are regularly emerging and monetizing along the way.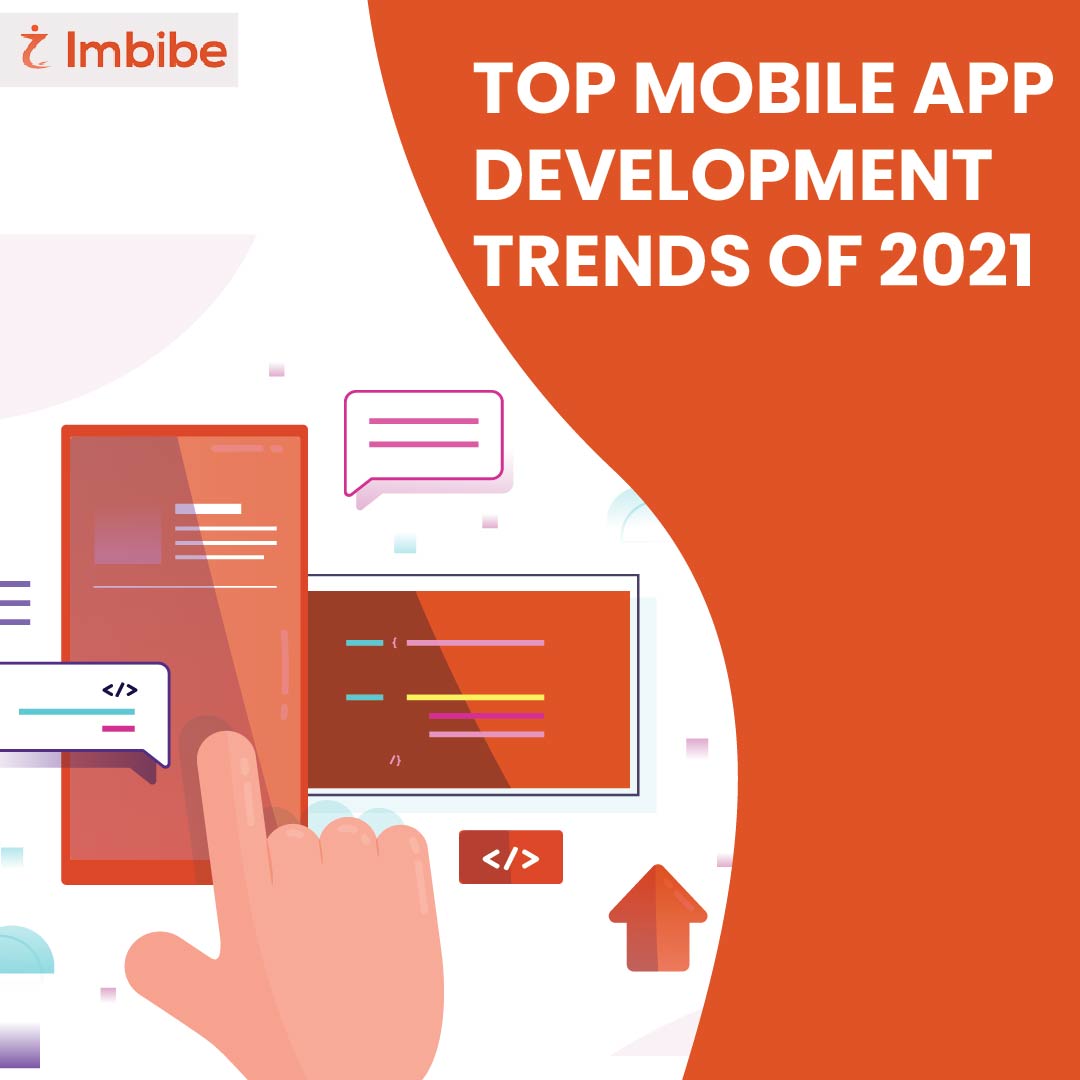 2020 wasn't as horrible for IT companies as for the gastronomy. Even in 2021, the future of mobile apps indeed looks way brighter than ever. Let's have a look on what the mobile app market has to offer in 2021:- 
5G Technology
For developers, resellers and creators, the rollout of 5G has a great impact on 2021 mobile app trends. This most awaited network is finally reaching the market to change the way apps are used and created. 
According to the statistics, 2021 will see the 5G Connections boom in the mobile apps market from 20 million to 100 million. 
Compared to 4G, 5G expected to be super fast. You can see everybody rooting to this network due to its high speed with low latency and more stability. 
So, get ready to enter the 5G era. 
IoT App Integration (Internet of Things)
IoT is far from a new concept, describing the growing network of devices connected to the Internet. The rise in mobile penetration has created endless opportunities for the Internet of Things. 
In the future, not only at home or office, we can control almost everything by using IoT systems. IoT provides a very convenient, and simple environment for users. IoT expands as a tech-driven network of smart devices. 
More and more IoT devices will be in use around the world, creating a massive web of interconnected devices.
Future Trends of IoT:- 
Smart homes and cities

IoT in healthcare

Smart automobiles

AI-powered IoT devices 
Mobile Commerce
It seems like everyone from large retailers to individual content creators is leveraging mobile apps to increase their revenue. There is plenty of money to be made in this space. 
Due to the unexpected situation created by the pandemic, we saw a significant fall in the retail sector. Many retailers tried to adapt to the situation and prepare to venture into mobile apps. 
The e-commerce industry needs to be mindful of such mobile app development trends because the affinity towards m-commerce shopping is expected to stay in the coming years. 
To stay on the top performance in the future, start adopting mobile e-commerce for your businesses. 
Augmented Reality
AR has already conquered the gaming and video arena, and today the applications for AR become more practical for many other apps.
Pokemon Go, L'Oreal and Google Maps have created their virtual apps by using AR. This shows that Augmented reality will continue trending upward in 2021 also. 
Future Trends of AR:-
AR-based virtual user manual

AR-based destination navigator

AR-based visual learning
Cloud Computing Integration
Cloud storage is a model of computer data storage in which the digital data is stored in a logical pool. This technology is not new; cloud storage technology can improve the performance of mobile apps. 
No doubt, it is a cost-effective development solution with streamlined operations. By the end of 2021, 83% of enterprise workload will be cloud-based. 
Imbibe Tech helps your build feature-rich and user-friendly mobile applications to cater your specific business needs and processes. Contact Imbibe Tech today to know more.