Finding a custom software development company for your business project can be a pretty big decision. If handled poorly, this can threaten your company's overall stability. You must ask some crucial questions in your initial meetings related to business software and chosen company's overall experience. Hence to make things a little easier for you, we have prepared a list of 5 questions that would help you find your perfect match. Let's directly dive into them: –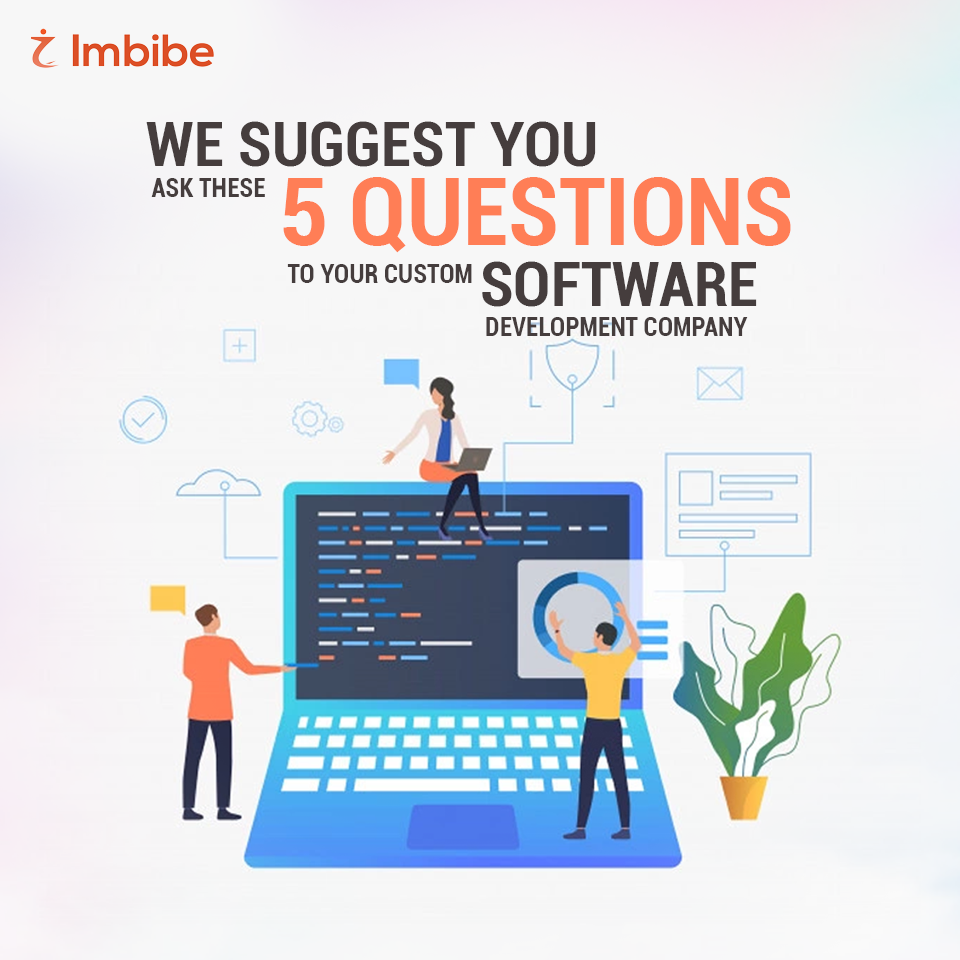 WHICH TECHNOLOGIES ARE YOU SPECIALIZED IN?
This should be your first question when you go to a custom software development company. Check whether they are experienced in technologies that suit your business better- JAVA, JavaScript, Angular JS, and so on. Also, ask your company about the potential for updates in the future.
HOW MANY DEVELOPERS DOES YOUR ORGANISATION HAVE?
You must be aware of the size of your software development firm to assess the overall capability of handling your project. If the workforce is not enough, delays are more likely to happen in your project. 
CAN WE SEE SOME CASE STUDIES?
Before hiring a software team for your business software, make sure to go through their previous case studies in detail. It is important that their expertise in software, meet your specific demands of the business. Also, don't fret about asking reference contacts from other customers of the same company. 
WHAT WOULD BE THE PROJECT TIMELINE?
Project timelines must be clear from the start. If due to some reason, the project timeline extends in the future, don't forget to ask how will they calculate the new cost with respect to the varied timeline. 
HOW DO WE COMMUNICATE DURING THE PROJECT?
Good communication is important for custom software development. There should be a single person assigned, who will do all the handling of all your questions, and keep the client updated with the progress of the project. Remember, too much communication may also lead to a great deal of confusion.
These were the 5 questions, that we believe you must ask your custom software development company in India. Over the years, Imbibe has also established itself as a successful organization when it comes to the development of Web, Desktop, & Mobile applications. We believe in combining efficiency with effectiveness. You know you should get in touch with us. Click here to get in touch. Go to www.imbibe.in to know about us more.