As of now, we all know that the Online Marketplace is an incredible way to generate a good amount of revenue. And we are pretty sure that you don't want to lose this golden opportunity of selling your goods and services on some Online Marketplace.
We know that choosing an e-commerce platform for selling your goods and services is quite exciting as well as challenging, especially for small businesses. Everyone wants to grow their business and want to improve their bottom line as much they can. And that's why it becomes important to choose a reliable and exceptional Online Marketplace.
Here are some questions that you have to ask yourself before choosing an Online Marketplace for your business.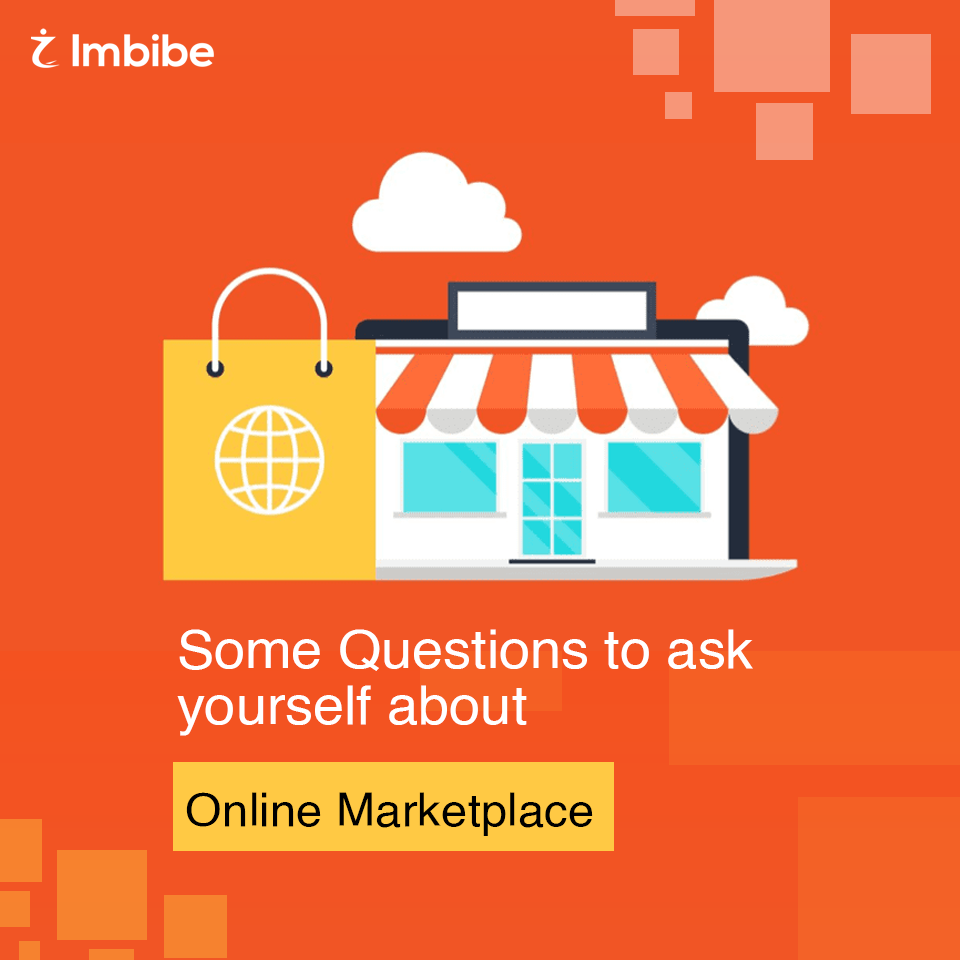 How does this Online Marketplace model work?
Online Marketplace is Digital Realm where third-party B2C or B2B merchants sell their goods or services on a marketplace website owned by another company. And the third party uses this marketplace at maximum advantage in exchange for a commission of their sales.
This kind of marketplace connects more buyers and sellers, and it also enables the operators to offer more products and services.
Mart is also a kind of platform that enables you to establish and manage an online marketplace. 
Mart is a complete modular platform where-in a core module provides the functionality of establishing and managing the basic aspects of an online marketplace, such as one or more stores, item catalogs, pricing, delivery criteria, etc. 
Is Online Marketplace is Advantageous for me?
This one is the second question you should ask yourself while establishing an online marketplace for business. Yes, there are a lot of advantages of selling your products or services , such as
Increase in sales

Better Profit Margins

Automation

Better Inventory Management

Enhanced Marketing

Analytics and much more
What will Online Marketplace do for My Customers?
If you start selling online, your success is determined by customer engagement and the functionality of your site. Marketplaces provide the greatest possible value for your customers. 
Online Marketplaces are popular with customers, and they offer a convenient way to compare prices and products just from a single source. Being part of an established online marketplace provides a level of trust between you and the buyer. 
And you know what, access to customer data helps you create deep customer relationships that keep customers coming back for more.
Do these Online marketplaces work for B2B and B2C companies?
These days Online Marketplaces are accessible to both B2B and B2C. And as we have seen a lot of successful marketplaces that are dealing with B2B, they have proven that marketplaces are not just for B2C. 
How do I get started?
If you really want to get started with selling your goods and services on Online Marketplace and don't know how to and with which platform you should get started with.
You don't have to worry about it because Mart is here for you with its's exceptional functionality, which enables you to establish your own Online Marketplace.
Whether you want to start an online Marketplace for food, jewelry, clothes, watches, etc or you want to offer multiple product categories for selling. 
Mart is the perfect platform to take your business idea online quickly and successfully.