In simple words, an online marketplace is an e-commerce site that connects both sellers and buyers in one place. The owner of the Online Marketplace is responsible for managing all the transactions of the website and does not hold any kind of inventory but helps other sellers to sell their goods or service through the marketplace. They make it easier for them to have a pleasant selling experience.
With the rise of new online marketplaces as well as sellers who are migrating their businesses to these platforms, there has been immense competition amongst the sellers to get their products highlighted. 
Each Online Marketplace has its own rules of acceptance as a seller or vendor. And when it comes to highlighting your products at marketplaces some products stand out above others depending on variables and algorithms against which the sellers have to fight.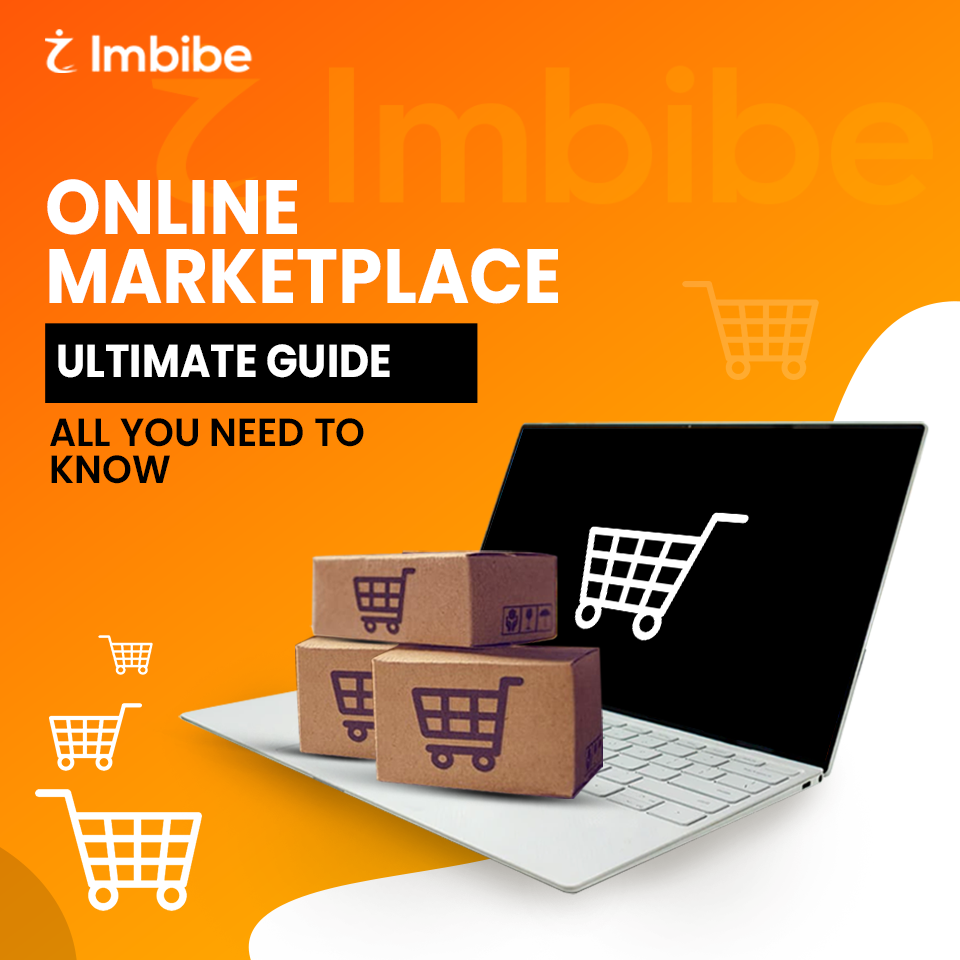 For a Better understanding of Online Marketplaces, Let's have a look at- 
Types of Online Marketplaces:
Business to Business (B2B) Marketplaces
In simple terms, B2B refers to an online marketplace where one business system sells products and services to other business systems.
The main purpose of the B2B marketplace is that they target other businesses as their primary customers, such as wholesalers and suppliers. You can register to these marketplaces and get access to ads, quotations, and place bids on different products from your sector.
Business-to-customer (B2C) Marketplaces
B2C Online Marketplace is a business model in which the seller sells products & services directly to the consumers. The sellers or providers do not sell their products to other businesses but the consumers themselves.
Retailers and small manufacturers who deal in retail and small orders are most likely to sell their goods and services on B2C Marketplaces. It has become intensely popular in the last decades, B2C model has a global reach for the end-users.
Peer-to-peer (P2P) Marketplaces
P2P also known as C2C is a Marketplace that connects people who need a product or service with people selling or renting these products or services. This Marketplace doesn't have to own or provide any of the products or services offered on their platforms. This makes it relatively inexpensive to start a marketplace business. 
Type of Online Marketplaces Depending on policies and the process they imply for sellers:
On-Demand Marketplace is based on offering an instant response to users' demands with a network of suppliers. Technology plays a vital role in promoting the on-demand service business across the globe. By downloading a mobile application, customers can get direct access to your business.
Important Marketplace type for B2B and B2C. Manufacturers offer their products on a platform managed by a third party. The owner of the Marketplaces manages the sales processes, transactions, sellers' commissions, and additional storage, shipping, and logistic analysis support.
Smaller sellers and artisans who personally manage sales processes, deliveries, returns, and customer service.
Software as a Service (SaaS) 
This provides added choice to end-users, allowing them to customize their base platform around their needs and garner more efficiency for their operational setup. It requires more technical knowledge and maintenance effort, and it's not entirely free, since the hosting marketplace has some sales commissions.
This Marketplace uses a P2P system; you can sell and buy anything, without third-party surveillance.