Did you know that remote desktop software solutions benefit your business in numerous ways? Yes, that's the case. Nowadays, more and more small, medium, and large companies are using remote desktop solutions. Remote Desktop Software has the potential power to facilitate employees in achieving so many tasks a lot faster and easier than ever before.
Do you need to access your desktop or server anytime and from anywhere with just a click? If you want to do this, it's of paramount importance that you need remote access software and a remote desktop. This article will show the benefits of remote desktop software solutions to consolidate your business.
Remote Desktop Software Adds Convenience
There are several reasons why remote access software can be advantageous for your business. First, the software enables employees to connect with their work desktop computers or company servers from home, vacation, or some other remote location. Especially in the Corona pandemic, when the whole world was locked down in their homes, the remote desktop solution was a great help to organizations for maintaining social distancing and also protecting employees from getting infected. This means they don't have to make a physical trip to the office in order to do so – saving them time and money.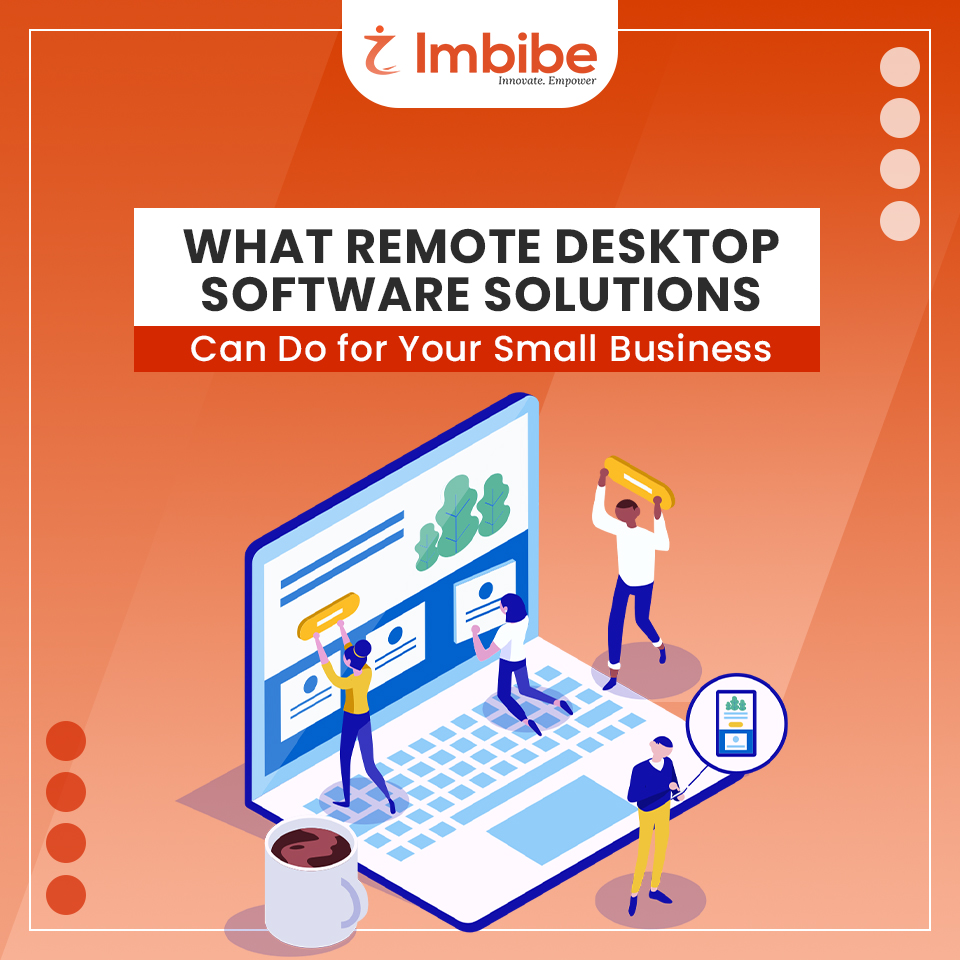 Remote Desktop Software Allows Access to a Distant IoT Device
An enterprise network contains the endpoint devices that support the operations of an enterprise. It is not uncommon for an employee to need access to valuable data or files on a distant endpoint device. You can access those files and data using remote access software without having to travel.
Install remote desktop software on your device and the device to which you wish to connect remotely. For large organizations with lots of endpoint devices, this is a tremendous advantage.
Remote Desktop Software Helps in Troubleshooting
Remote Desktop Software is utilized by IT administrators generally because it assists them with troubleshooting specialized issues when an employee is facing something problematic on their machines.
Are you looking for a company that can help you with software development and remote desktop solutions? Well, if so, then you've come to the right place. If you are ready to take advantage of the latest technology, Imbibe offers software consulting services.
If you are interested in investing in better technology to become more productive, don't hesitate to contact us.