Custom software is so hot right now. But what are the benefits of custom software for small businesses? And which businesses should consider custom software development? It's a little trickier than you think.
Software development companies regularly develop custom software for businesses regardless of their size. Customized software can be used by growing businesses to meet the needs of a business specifically. It can be used to handle the unique requirements of a business and will make the lives of employees easier while at the same time, providing better customer service and faster turnaround when it comes to transactions.
For small businesses, however, they need to consider whether they really need some custom software to make their business processes easier.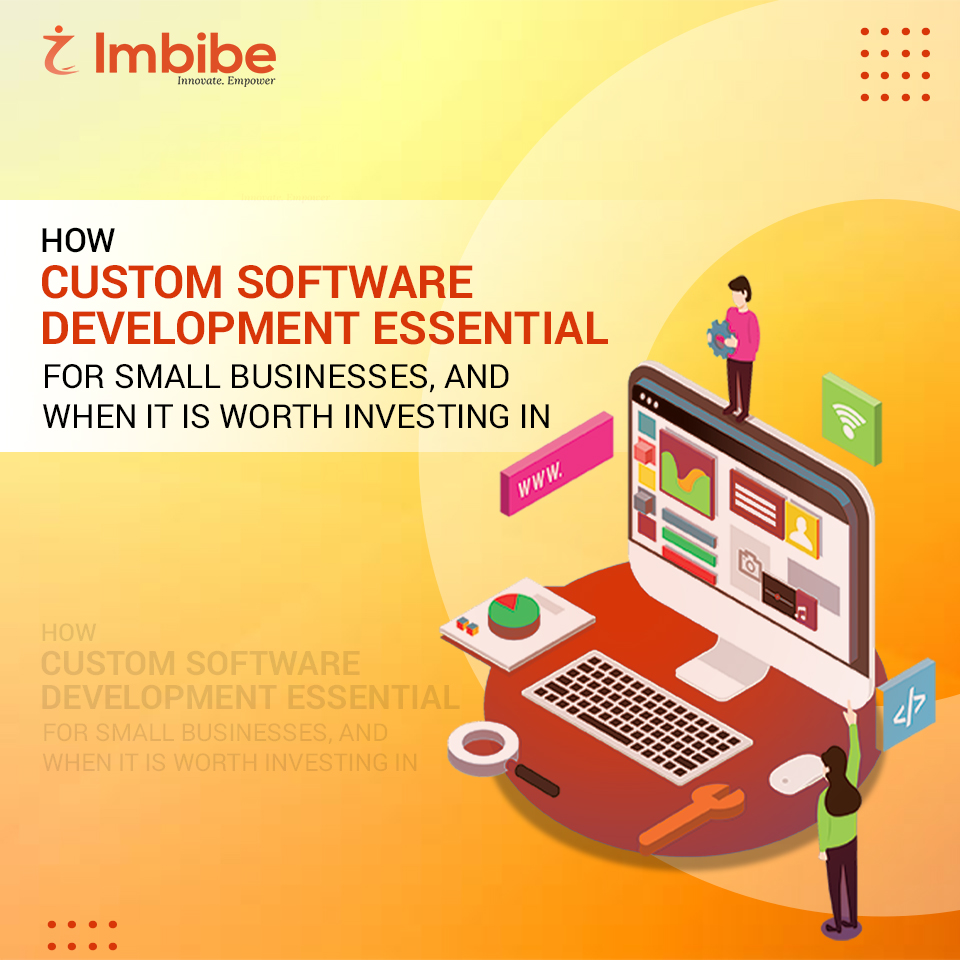 Small business owners and enterprises should be aware that custom software development is not a panacea. So, before investing in the approach, think about the following:
Do you have lots of complicated data to work with? Are you having a hard time optimizing it?
Are you in compliance with industry or government standards? Most often it refers to healthcare, finance, and education since these industries have needs not common to other branches or organizations, e.g. storing processed data of patients.
Are your off-the-shelf platforms not giving you all the needed functions and services?
Building a project from scratch is a rather complex and cost-consuming process. If a software solution with the desired functions already exists, you can save a lot of money. So, don't forget to take this thing into account.
So, after considering all the above-mentioned points you concluded that "yes, my business really needs one!" Then don't hesitate to read this article further.
Let's look at some benefits of custom software development for small businesses.
Fully Customizable Tailor-made Solution
Specifically tailored software implements all the necessary functions and adjusts important processes to meet your exact requirements. While your company grows and your business evolves, you can flexibly adapt it to meet the changing demands.
Competitive Advantage
By developing software tailored to meet the needs of a particular organization, you can implement functions unavailable to other players in the market and use them to gain a significant competitive advantage.
Add Extra Features When Needed
You may not always be able to get all the functionality you need from a ready-to-use platform, which can cause problems in the future.
As opposed to out-of-the-box platforms, a custom software development process provides you with more options. It is more flexible and efficient. It is especially noticeable when it comes to long-term perspectives.
Wrap-up
Custom software for small businesses is vital. If you have any doubts about this, look at the numbers for yourself. Every business depends on its computer programs to be able to run. The larger the revenue of the business, the more important this becomes to them. Don't let your small business fall behind. 
Contact us today to get started with a software solution that will make your life easier and give you more time to do what you love – growing your business!