Information technology has become a vital component of the modern business industry. Businesses these days are increasingly relying on innovative and advanced technologies to enhance the overall effectiveness of the business process. IT systems have become an essential vehicle of support for ongoing operations. As such, any unplanned disruption can result in considerable losses for the businesses involved.
In order to keep your business running smoothly and efficiently, you need to be on top of important IT issues that could make a huge difference in the future. But even with all the insight you have, the unpredictability of our technological landscape brings with it a handful of challenges that often catch businesses off-guard. These challenges can be avoided or mitigated using the right tools and strategies, but they could spell disaster for your business if not addressed in time.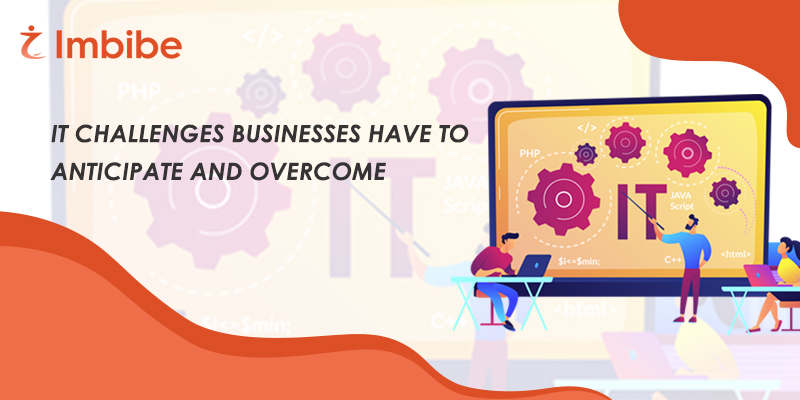 So, let's have a look at what are the biggest challenges of technology in 2022 that businesses might face and how they can overcome them.
Securing Company Data
Data security is a crucial issue for any business. Business health and competitiveness depend on the security of intellectual property (IP), financial documents, and customer information.
Cybersecurity is not an easy issue to deal with:
Because different organizations have different information security needs they need to follow;

Hackers create new cyber threats and attack methods constantly.
Due to this, many companies, especially those with fewer resources, turn to outsourced cybersecurity firms.
Investing in New Technology
Keeping up with trends and investing in new technology is right but choosing the right technology that suits your business needs or requirements can be daunting a task.
Choosing the right technology can be done by knowing the strength of your business. Discuss pain points with managers and employees so you can figure out how much time was spent on particular activities and where the optimization is needed.
Remote Work Support
Many companies were already switching to remote workers before COVID-19, but the epidemic has greatly accelerated the process. It is now the norm for businesses to offer "work from home" policies, and this isn't going to change soon.
It will be crucial to ensure consistent remote work engagement among employees by integrating cloud-based solutions and mobile apps that enable collaboration between them. Companies must also find ways to optimize their IT support for employees working remotely so that they can resolve common computer problems and other issues.
Conclusion
It is good news that all these challenges can be anticipated and overcome with the help of a trusted and seasoned IT services provider such as us, who understands the unique concerns of businesses within your industry sector and can advise you on how to meet your IT needs as cost-effectively as possible. 
The bad news? There may not be such a great deal of choice; if you want to solve your problems efficiently and effectively, then chances are you'll need to find one of these partners soon.
So, Get in touch with us today!