Data analytics has been around for a while, but it's one of those buzzwords you don't really hear unless you are in some sort of business. On the other hand, using data to tackle problems and find solutions is nothing new. As humans we've been doing this for ages – we just haven't called it data analytics before. Data analytics is the use of data for determining how you can improve your business by examining your performance against industry benchmarks and other data-based strategies.
Even though there have been huge advancements in data analytics and analytical technology, marketers still fear data, themselves, and what it means. But the more time you spend around data, the more comfortable you will be. With the right technologies and people in place, you can properly leverage data for business success!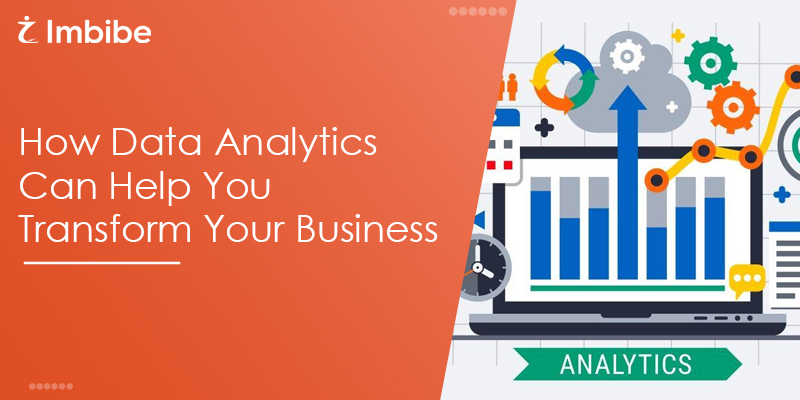 Data Analytics has many benefits for businesses. Let's go over a few of them together so that you better understand the power data analytics can have on your business.
Personalize the Customer Experience
Employing data analytics to generate full customer profiles will help companies gain insight into consumer behavior and provide a more tailored experience.
By analyzing sales data in conjunction with social media data, a company might design targeted social media campaigns to increase e-commerce sales for products in which a customer has already expressed an interest.
By using behavioral analytics models to analyze customer data, organizations can further improve the customer experience.
Get Accurate Results With More Data
Data and algorithms are critical to analytics, and many data scientists believe that more data is more important than better algorithms, even though it may not seem obvious. To train algorithms, you need a lot of data. You will achieve better results from machine learning if you can leverage more and more diverse data sources.
With a large amount of relevant data, algorithms may be able to identify relationships that a smaller set of data may not detect. 
Improve Digital Marketing Appearance
Businesses that aren't tracking the performance of their digital marketing campaigns are missing out on a lot. And it's not just losing out on a potential revenue stream either. Data analytics helps marketing teams to improve their digital presence and drive more traffic to their site. 
It helps discover useful insights and deliver them to the right people at the right time. These powerful insights help your business transform better, faster, and smarter.
Enhance Security
Every business faces data security issues. Organizations can use data analytics to diagnose the reasons for previous data breaches by analyzing and visualizing relevant data. To discover the path and origins of an incident, the IT department can parse, process, and visualize audit logs using data analytics programs.
With a specialized team of Data Analysts, Data Saas, and Data Management Experts, we at Imbibe, the best big data consulting firm, advise our clients on how to reap the benefits of Big Data in their daily operations. Using data analytics effectively for your business's success is a best practice that all business owners should follow today. So if you're looking for a big data solution, give us a call today.