Social media has gained a lot of momentum in the past few years and continues to do so. This has been possible because of the growing business participation. However, only half of those businesses have associated themselves with some kind of measurable strategy. To succeed as a social media marketer or to grow your brand on social media, you must develop a social media marketing strategy.
Staying informed about what your customers are saying online is critical to the success of your business. As the best digital marketing company in Karnal in this article, we will discuss how your normal social media marketing tactics can be expanded and developed as powerful social media strategies.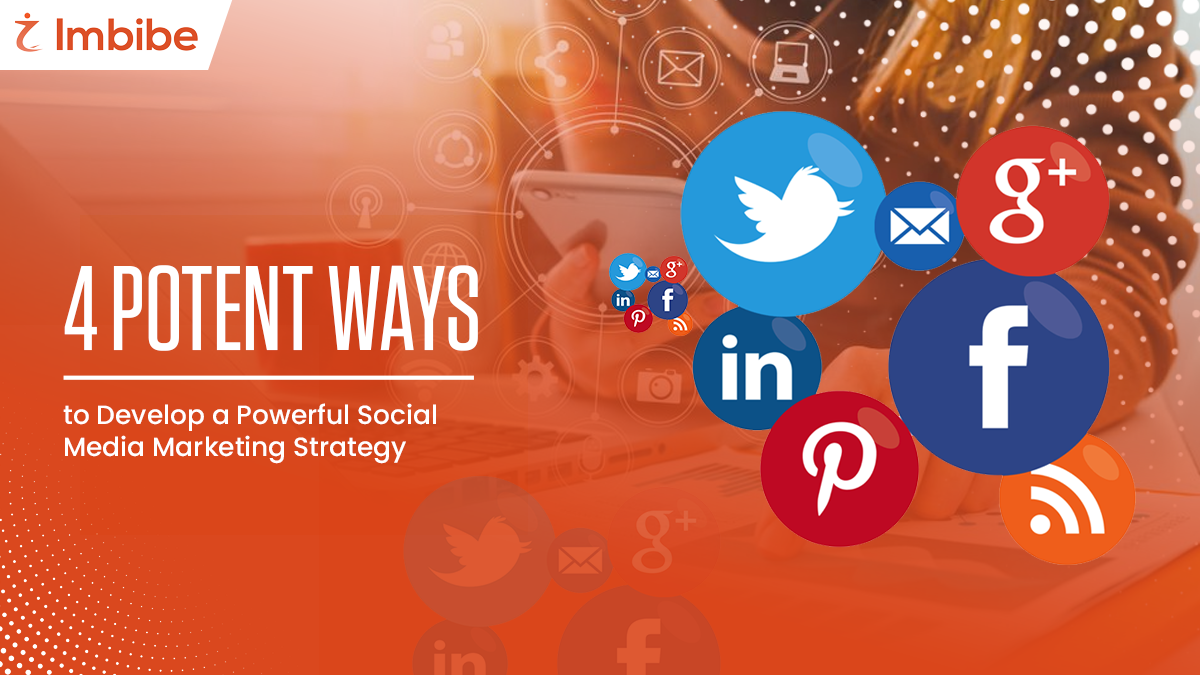 Your Business Should Set Realistic Goals
Any strategy, whether it is social media marketing or some other planning, starts with your goals. Your goals should be clear and concise. A goal does not only mean getting more business but it also means what you should do to get more business. Your social media marketing goals should be relevant to your business. Establishing your social goals is the first step to achieving them, whether you want a larger following or a more active community. 
Increase brand awareness:

This means spreading the word about your company. Keep your brand awareness authentic by avoiding solely promoting it.

Generate leads and sales:

Customers are not just drawn to your online, in-store, or social profiles by chance. You have to make them come to your profile, and alert them about your new products, and new deals.

Grow your brand's audience:

Engaging new followers requires introducing your brand to people who haven't heard of it before.
No matter what, your social media marketing strategy will depend on your goals, which will determine how much time and energy you will need to devote to your campaigns.
Research Your Target Audience
You are making a grave mistake if you plan your social media marketing strategy based on your instincts. 
People who interact with you are the ones who are likely to convert into high-quality leads or sales if they are interested in what you have to say.
Your target audience will likely differ based on the social media platform you're using, so be sure to research your target audience segments on each platform.
The right tools that provide exclusive social media insight can help you plan an effective social media strategy. 
Keep Track of Your Competitors
Check out your competitors' social media profiles. Identify which social media platforms your top competitors are using and make a list of them. Does their content engage their audience? You can use your competitors as a guide to developing your own strategy. You can also learn from their failures. 
Discover key information about your competitors using social listening tools so you can create your own social media presence.
Develop a Strong Social Media Marketing Plan
A social media marketing plan is the next step in creating your strategy. 
Optimizing your social media profiles is the first step in your social media marketing plan. It's important to use consistent visuals across platforms and keep it simple and straightforward. 

Defining your brand's voice and tone is one of the most exciting aspects of developing your social media marketing plan. Do you want your brand to sound fun and quirky or corporate or more professional? 

When it comes to posting, you'll need to consider what and when to post on each platform, along with how often to post. This should be simple if you have already created a content calendar.
Social media is changing rapidly, and we can't imagine traditional forms of advertising will be much used in the future. There are many different ways to market your content online, but they all need to be planned out. Get in touch with us, the best social media marketing company in Karnal, to develop the best marketing strategy for your brand.