It's essential for any organization to manage and monitor its different resources in order to function effectively and produce the required output.
A cloud-based corporate intranet is capable of doing just that. It is a private computer network accessible only to your organization's staff. It is normally safeguarded with user IDs and passwords and used to share and store data, manage employees and other resources of internal use. Today, let's take a look at the various business benefits of using an intranet platform:
Enhanced communication
A cloud-based intranet platform promotes a healthier and seamless communication, idea generation and internal conversation within your organization. Businesses can have forums where employees can share various ideas related to the company itself, certain projects or other topics effortlessly.
This allows employees to submit creative ideas, suggestions and constructive feedback that they are not comfortable sharing face-to-face.
Better team collaboration
Intranets help employees and workgroups share information across floors, companies, states and even countries in some cases. Information can be uploaded and/or shared from one location to another.
In fact, all this is usually more secure than sending e-mails and is more time-saving and efficient than face-to-face meetings, teleconferencing or phone calls.
A workforce management tool that deals with important elements like employee profiles, timesheets, tracking task progress, submitting and viewing work reports, payroll, attendance and leave management, etc. comes very handy for every organization in order to achieve its goals.
Such a system provides an easy and robust solution for most of the aspects of HR management and helps in time savings and of course, highly satisfied employees.
Optimized task management
Task management involves assigning and managing different projects and tasks, task tracking, etc. simultaneously without any hassle. We often see that the tasks assigned, work progress, works reports, etc. are not clearly conveyed to the managers, and it consumes a lot of time and causes frustration.
So, it is essential to have a proper work management system to catch and process various ideas, decisions, defects, and other challenges that may come up over the course of different projects.
Organized inventory management
Effective supervision and management of all the non-capitalized assets (inventory) and stock items is very important for any organization to make proper use of the same. This includes hardware assigned to employees as well as other tangible assets within the organization. Surprisingly, many businesses still use the pen and paper and/or spreadsheets methods to manage their inventory which doesn't seem smart considering how digital record keeping has made things way more organized and time-saving.
All-in-one organization management software helps you manage and supervise your valuable inventory time-to-time effortlessly.
Preparing, storing and tracking your product documents, user and process manuals of an organization digitally are very important for better productivity. These documents are often stored, prepared and edited in one, central location.
A robust and effective documentation platform helps you to create and manage documents, prepare digital user manuals and software documents, technical documentation, HR documents, etc. easily.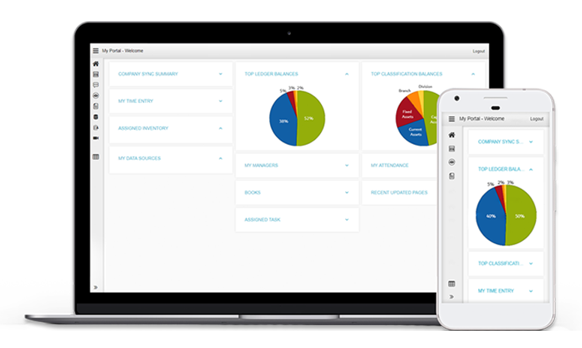 Effective organization management could seem quite complex and challenging unless you have a cloud-based intranet platform like ItNet, which allows all-in-one organization management. It allows you to manage employees, documents, and resources within your organization without any hassle. Contact Imbibe Tech to know more.