An Intranet can be viewed as a software tool that connects employees within an organization to facilitate the whole functioning of a workspace. Good intranet software avoids fuss of opening too many too many connections simultaneously and provides one stop solution to connect and engage with employees. It reduces the need of unnecessary emailing and get one centralized location to everyone to share documents and other tools. From people working on software code to HR department, it helps everyone in organization to be more productive.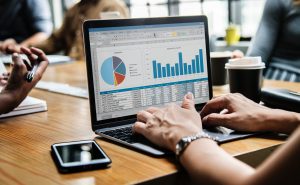 Click on the link if you want to read how cloud computing is helping companies during Covid-19 pandemic.
However, before developing or buying private network product for your company, you should be aware about 5 common problems due to it, so they can be avoided in advance. A bad intranet experience might lead to frustration and work unfulfillment in your organization.
Here's the list of top 5 common intranet problems faced by most organizations: – 
COMPLEX DESIGN AND POOR UI
If the design of your customized intranet is complex and the UI is not as much engaging, no one would prefer using it. Secondly, it will take more time from HR end to train new employees about the developed software. The best intranets have engaging UI and simple navigation design, which make them easier to learn. 
NO DEVICE COMPATIBILITY
It's 2019, and a desktop default intranet will only limit the work productivity of your employees. People today, should be able to have access to online workspace on their smartphones, irrespective of their location. This will give them freedom to manage projects from any remote location.
NO SEPARATE WORKPLACE GROUPS
A marketing professional won't not interested in knowing what's happening in tech. domain and vice versa. Therefore, there should be domain specific subgroups and single dedicated discussion forum where all the company employees and trainees can know about HR policies, organization activities and able to download training material and other documents. This will save time and make them engage in tasks which are needed to be done.
POOR FUNCTIONING DUE TO BUGS
Poor functioning due to bugs or other software issues can also be one of its common problems. This slows down the functioning and brings down the productivity of employees. This might also lead to data loss, so better be tested properly before incorporating into your organization.
LACK OF ATTENTION TO CLIENT NEEDS

Every organization is unique on its own terms. Therefore, each one has its own needs and requirements for the intranet software. IT firms like Imbibe listen to every single need of their clients and then customize intranet software accordingly. 
Remember an investment of finance and time in intranet product that does not cater to your organizational needs is a loss on both terms. All the problems listed above are avoidable if you plan strategically and invest in an apt intranet software. 
So, if you are looking for a cloud-based intranet platform for proper talent management, then ITnet by Imbibe tech. is one such tool. Not only it is devoid of all the problems stated above, but also offers data centralization and security.
IT-Net allows you to easily manage employees, documents and employees within your organization. Contact Imbibe tech. to know more.