Businesses want loyal clients who will buy from them again and again. In today's B2B e-commerce space, it's very important to win business partners and clients, and content marketing can prove to be a very helpful and effective tool to achieve just that.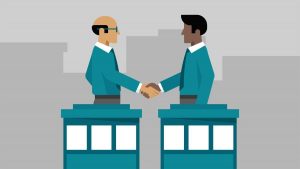 To personify your brand and build credibility as well as loyalty with your target audience and customers, content marketing is the key. So, it is very important to have a great content marketing strategy to generate traffic and even boost customer retention. Let's take a look at some creative content marketing strategies you can use to generate more leads and sales for your e-commerce business:
Email marketing
Email marketing is highly adaptable. You can customize the e-mails that you send to promote your business so that they complement your specific business needs. You may also target different social groups and adapt the content accordingly. As the business world is constantly changing, you have to be able to respond quickly to any changes that the marketing experts present.
B2B email lists are more rewarding than B2C as your customers use their professional emails on a daily basis, which means you have a great chance of getting their attention.
Blogging
Blog writing is one of the most effective strategies to get ranked by search engines, especially if you're in a competitive industry. One of the biggest challenges for most B2B e-commerce business owners do not know what to write about. 
So, to be effective in your blog content marketing, you will need to conduct keyword research to find the right focus terms for your website. Eventually, blogging is about bringing valuable, actionable, and informative content to your audience. In fact, it could even be entertaining and doesn't always have to be keyword-heavy or optimized for search engines like Google.
Content upgrades
Good content makes way for many opportunities to get creative and engage potential customers. One of the most effective ways to make the most of your traffic is to utilize content upgrades. By content upgrade, we mean an irresistible piece of content offered in exchange for a user's email address in order to give them something awesome and grow your e-mail list.
Influencer content
Influencer content uses the endorsement of an influencer to give it more authority and hence, more reach. Influencer content can be created using a guest expert blog post, a video interview on YouTube, or even a video ad with the influencer as the promoter for your brand. 
By smartly and strategically placing influencers or celebrities in your branded content enhances your credibility as a brand and elevates your position to match theirs.
Free guides and eBooks
Customers don't just want to buy a product, but use them in order to serve a purpose or reach a goal. Whether you're selling clothing, health supplements, electronics, food, or something else, you're selling to customers who see your products as a means to an end, not the end itself. 
This lets you the opportunity to create guides around how to use, store, purchase, and even sell your products for profit. So, as a content marketing idea, you may prepare a free guide or eBook helping them achieve their one big goal instead of doing individual product guides.
Your content could really prove be the game maker if you use it as a way to stand out and deliver a full experience to your audience. Just make sure you use it not only to attract and convert, but also to build a credible brand presence, nurture your leads to retain your customers. Mart by Imbibe Tech is the perfect online b2b e-commerce solution to showcase and/or sell your products effortlessly to your vendors, dealers, wholesalers etc. Contact Imbibe Tech to know more.