There's no denying that every organisation has realized the value of having a robust Intranet platform in 2020. Earlier Intranets were supposed to be boring and dull, but now they have evolved to be engaging with intuitive designs and time-saving features.
Are you also looking for a simple and central Intranet software for your organisation in the coming year? Then be aware of these 5 Intranet trends for 2021. Let's see them one by one: –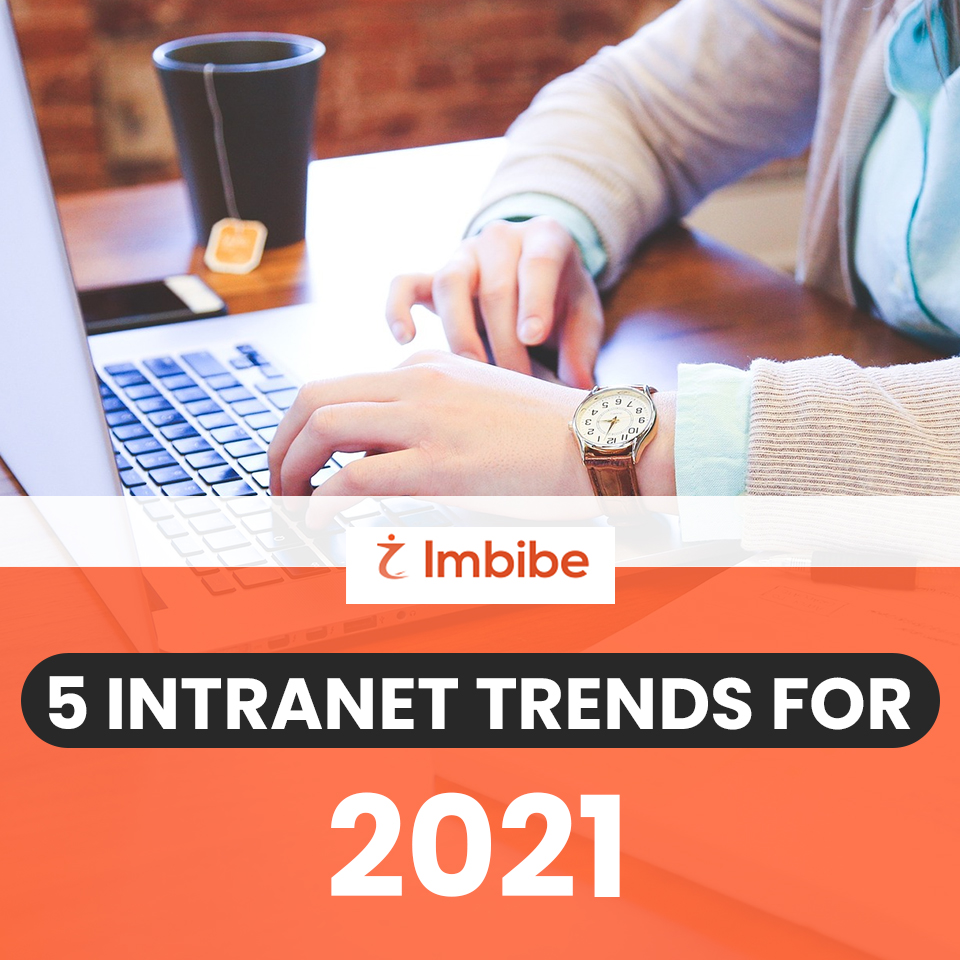 MOBILE COMPATIBILITY
Your Intranet should run with mobile devices as smoothly as with desktop devices. Team members, when working remotely, can't carry PC devices everywhere, so they need user-friendly Intranet Software that's compatible with any device. So, make sure to have one with good mobile compatibility. 
TEAM COLLABORATION
Social collaboration tools like blogging, sharing, and chatting should be included in your company's Intranet to encourage engagement between team members. These tools can help in determining employee updates about what they are working on and monthly targets achievers.  
FRIENDLY DESIGN
Along with Functionality and Usability, the Design factor should be taken into account while choosing an ideal Intranet software for your organisation. If the look and overall feel of your Intranet is boring and mundane, no one is going to enjoy using it. 
ItNet by Imbibe has a clean design with zero complications. It offers an intuitive interface with a seamless browsing experience.
PERSONALIZATION 
An intranet should give a personalized experience to each employee as this promotes everyone's participation. If a user is shown what he wants to see or should see, then he is more likely to enjoy the platform. This can be as simple as news related to their domain, or notifications related to tools update. 
PROMOTE DATA SECURITY
Data is the new crude oil of the 21st century. Perhaps the most important feature that any Intranet must have in 2021 (or in the coming years) is Data Centralization and its Security. Any Intranet software must be smart enough to keep data organized and prevent any sort of data breach. There should be a strong access control policy to avoid the misuse of organisation's data.
ItNet by Imbibe Tech is a cloud-based intranet platform and helps manage a large number of employees, activities, attendance, projects, etc. It becomes easy to identify experts and enhance the overall productivity when your employees work in a corporate intranet community. It also helps employees to meet their work
deadlines and maintain better coordination among them. Contact Imbibe Tech today to know more.