Nowadays, saving things in the cloud is followed as the best practice by businesses across the world for many good reasons. How about saving your financial data on the cloud? Yes, financial data on the cloud will help you save money on energy costs. The reason is that you need not have to set up and maintain a server in your business arena. Also, as it offers scalable hardware, you can use what you actually pay for as against spending unnecessarily. Understanding the benefits of Cloud storage, Tally on Cloud is offered as a solution by us at Imbibe.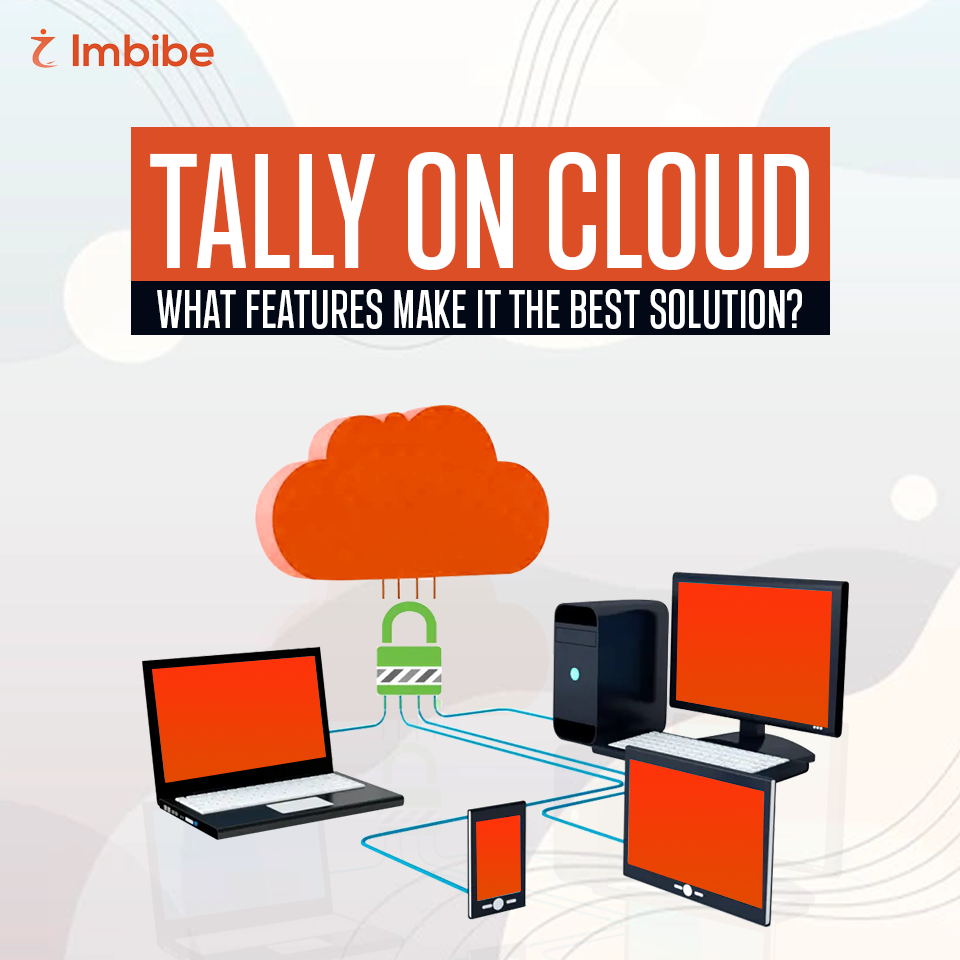 What Features Make Tally Web Beneficial?
At Imbibe, our tool Tally Web is a Tally Cloud-based solution. This solution permits your business financial data accessible safely with industry-standard encryption protocols to safeguard your precious financial data. We wish to share the features that make this solution ideal for your business:
Our tool is cloud-based tally and it makes it easy to access data on the go. With this solution, you can view your business financial data from any device. Irrespective of whether you are traveling on a plane, by car, or even when you are in your business arena, you can stay up-to-date with the financial data. As it is cloud-based you can get access to your business financial data, wherever you go.
Tally Web offers a convenient and easy solution for consolidating data from multiple Tally ERP locations. Our tool will do this in the following ways:
Real-time picking of data from multiple Tally locations

Offering consolidated and individual location data reporting and

Permitting you to keep a track of the entire and even particular financial details if you have your business operations in multiple locations.
With Tally data on cloud, our solution does not need much hardware to do its job. A device with internet access is all you require. Our solution will help with viewing data even when you travel as our solution is not restricted to only PCs. Yes, you can access your financial data when you use our solution even through your mobile phones. With our solution, you do not require VPN or other tally servers. The reason is that Tally Web makes sure that you can obtain the financial data of your business through a web browser.
Apart from the features listed above, our solution will help with data analysis and business intelligence. Further, we assure the complete security of your data with our Tally Web Solution. For more information, please visit https://imbibe.in/tally-web/.