Dependence on technology is increasing. Whether you own a small business or a multinational corporation, you can't manage the day-to-day task without IT. And as we are becoming more and more dependent on IT, the emerging cybersecurity threats are also increasing. That is why you need to determine the importance of cyber security and what it really does for your business.
In layman's terms, it protects your business, your sensitive data, your payment information, and your client's personal or financial information from sophisticated hackers.
The theft of digital data has become the most commonly reported fraud, even surpassing physical theft. 
In a recent report of the Indian Computer Emergency Response Team (CERT-In), India has observed over 6.07 lakh cyber security incidents in the first six months of 2021.
This data itself is enough to convince you that your digital data is at high risk if you still haven't invested in cybersecurity. Data is the most important thing your business can have, and you have to secure it in order to enhance your business and increase consumer confidence.
So, does your company already have cyber security solutions in place?
And if not, Imbibe is always at your service!
Imbibe IT consulting services provide you a set of cybersecurity strategies to prevent unauthorized access to organizational assets such as computers, networks, and data. That helps you to maintain the integrity and confidentiality of sensitive information from hackers.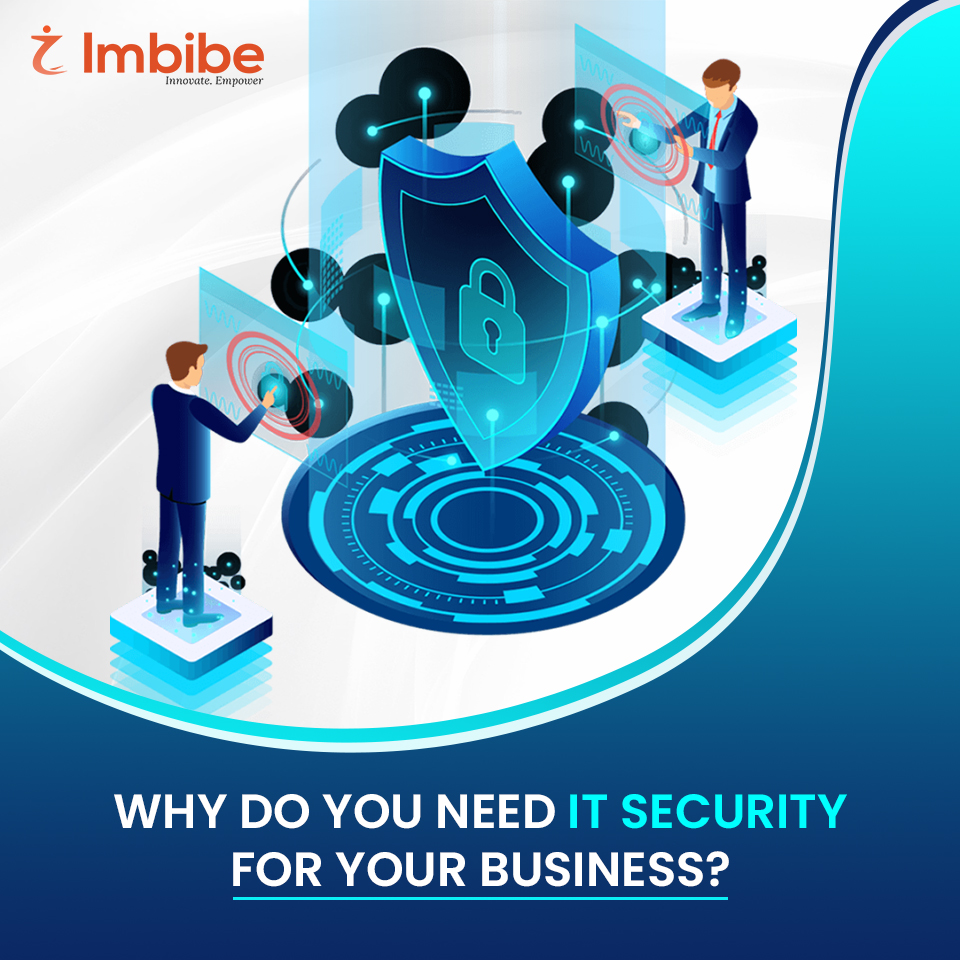 Check out the common cybersecurity threats that might be revolving around your business:
Password-based cyberattacks
You can take it as a most common cybersecurity threat to corporate and personal data. Logging into an account requires a password to authenticate the user's identity, but even if you don't share your passwords with anyone, hackers have any means of getting your password. So, that's why passwords are becoming less safe.
Following are some ways of cracking passwords.
Password Guessing/ Resetting

Keystroke Logging Attacks

Dictionary Attacks
Phishing
Phishing emails are sent by hackers pretending to be trusted parties to steal personal information.
Here are some types of phishing
Regular Phishing- In a phishing email, a large number of recipients are contacted in a highly random manner, with the expectation that only a small percentage will respond. And then by clicking that link, malware might be downloaded onto your device.

Spear Phishing- It is a carefully designed email so that one recipient responds to it. They might send you some tempted mails to make you respond and click that particular link. 

Smishing and Vishing- In this, you receive a text message or SMS from someone who informs you that your account has been frozen or fraud has been detected. And as you enter your information, your account information is stolen by a hacker.
Well, these are some most common threats to your business, but as technology is developing, hackers are also honing their skills. So you have to be on your toes. Reach us today to know more about cybersecurity and how you can protect your sensitive data with our IT consulting services.