When the stakes are high, and the competition is relentless, you cannot afford to stay behind in this ever-changing business environment. To survive, let alone thrive, in this cutthroat arena, you must be willing to adapt and seize every technological opportunity available that can streamline business processes.
Imagine a game where your opponents are equipped with a secret weapon, giving them an undeniable edge, while you remain oblivious to its existence. That's precisely the position you'll find yourself in if you don't leverage the game-changing power of ItNet for your business.
Wrapped up in an interface that teams genuinely love to use, this secure, cloud-based intranet platform is a game-changer that redefines how businesses operate internally. It's time to level the playing field and position your organization at the forefront of innovation and productivity.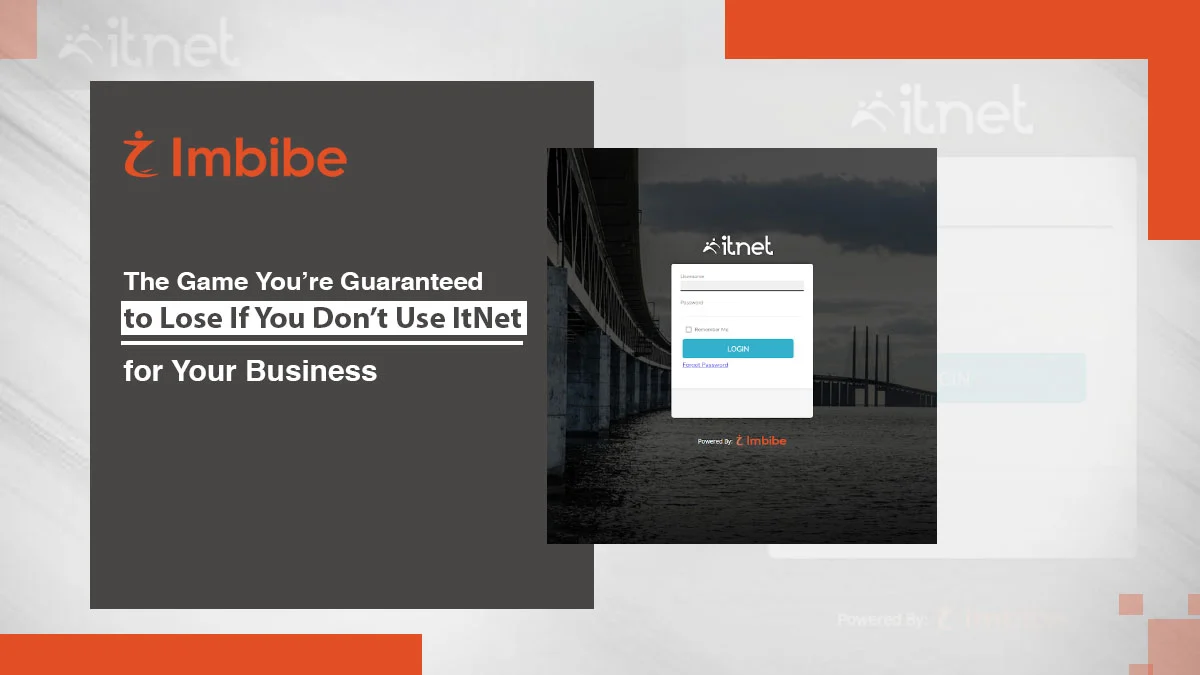 Task Tracker 
One of the many standout features of ItNet is its powerful Task Tracker module. Task Tracker revolutionizes the way your team handles issues, transforming them from a source of dread into opportunities for growth and improvement.
With Task Tracker, your programming team, both technical and non-technical, can efficiently address bugs, provide employee support, and manage feature requests, all from one uncomplicated, central hub. Say goodbye to the days of juggling multiple software systems or maintaining tedious spreadsheets to track issues. Task Tracker simplifies the entire process, making issue management a breeze.
Talent Management
ItNet offers a comprehensive suite of features to support your organization's talent management needs, covering the complete employee lifecycle. 
With the Employee Profiles module, you have immediate access to vital employee information, streamlining decision-making and enabling a personalized approach to talent management. 
The Access Control feature ensures data security even after an employee leaves, safeguarding your corporate information. Stay on top of attendance and address issues proactively with the Attendance module. 
Streamline leave management and payroll with ItNet, eliminating manual paperwork and reducing administrative burden. By incorporating ItNet into your talent management strategy, you empower your HR department, enhance employee experiences, and optimize the entire employee lifecycle with ease.
Documents
In a world where information is key, having a robust and user-friendly content development platform like Ken is a game-changer. Elevate your documentation standards, enhance user experiences, and maximize the impact of your content with Ken by your side.
ItNet's Ken content development platform allows subject matter experts to create professionally designed documentation for help centers, software, and API documentation, policies and procedures manuals, maintenance manuals, knowledge bases, HR portals, and user guides, among others.
Authors, translators, and proofreaders have all the tools they need to manage your content catalog in one place. Ken allows for the streamlined creation of documents and outputs for both digital and print distribution.
For analysis, support, troubleshooting, and other purposes, IT departments often grant limited access to such databases to internal and/or external parties. If you are a data engineer, you may need to access your data on the go. For this type of access today, you have to have remote access to servers to make use of the data tools of your choice. Remote access is often expensive, requires expensive systems, and is difficult to set up and manage.
But now, gone are the days of struggling with expensive systems and intricate configurations. With SQL Manager, you can effortlessly connect to your databases from anywhere, at any time. Whether you are analyzing data, providing support to colleagues, troubleshooting issues, or performing essential data engineering tasks, SQL Manager enables you to access your data with ease.
Get in touch with us today to access this amazing tool so that you can too have a powerful weapon in your arsenal.