E-commerce has transformed the way we buy and sell by helping us discover products and services, and shop over the internet. It provides us with many more options by different sellers all around the world saving our time and efforts. Although there's no denying the fact that B2C companies still represent a big share of e-commerce stores/marketplaces, B2B e-commerce portals are also slowly emerging to make their presence felt.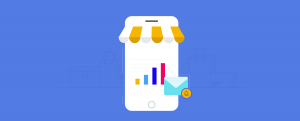 In fact, according to a study by Forrester, more and more B2B customers are shopping online – around 74% of B2B customers do their pre-purchase research online, and more than 90% start their business purchases with an online search. So, let's take a look at some of the important and effective B2B e-commerce features that make your B2B platform very versatile and effective: 
Mobile friendly and responsive template
Back in the days, you needed a personal computer and a separate broadband connection just to surf the web on those giant machines; so naturally, most websites were created to support that hardware only. But today, almost 65% of web users use mobile devices to surf the internet. So, it becomes essential for the business to business e-commerce websites and platforms to support those mobile devices as well. 
Customer specific catalog and pricing
It's always great when B2B sellers have the option to sell at different prices based on the customer type or, the customer group. This feature helps to satisfy your need to offer a 'special product pricing' to your more loyal and demanding customers.
Moreover, customizable base price for your products is the core of a B2B e-commerce website and helps your customers to complete their orders conveniently.
Bulk purchase ability
The majority of B2B e-commerce shoppers usually buy products in bulk, and although you might have the facility to offer products as packs or bundles, you should still try to offer further discounts based on the total quantity ordered. The best B2B e-commerce platforms usually include one or more method(s) to accommodate the quantity threshold to offer bulk discounts.
Restricted access feature
For optimised security and privacy, it's always a good idea to restrict access to your website. Allowing only registered clients to access specific product pages and content help you ensure better anonymity and hide product prices or block purchases for unregistered visitors.
The built-in functionality in your b2b e-commerce portal to set up an entire password-protected website, requiring customers to register before they can access it is a very handy feature one could have. 
Flexible payment options
There's usually an existing relationship between the seller and the buyer as far as B2B e-commerce business goes. Additionally, not every business order has the payment processed online, so, it is better to have flexible payment options online as well as offline. 
Keeping in mind that most B2B buyers place bulk orders, it makes even more sense have the option to transfer payment directly to the bank account of the seller.
The above B2B e-commerce features make life much easier for B2B businesses. Also, it is important to keep your business processes and requirements in mind when looking for a B2B online marketplace platform. Mart by Imbibe Tech is the perfect online b2b e-commerce platform to showcase and/or sell your products effortlessly to your vendors, dealers, wholesalers etc. Contact Imbibe Tech to know more.