For modern businesses, team collaboration and engagement are the key to being more productive. A robust and feature-rich intranet platform helps to ease communication, collaboration and document sharing for people within an organization by providing a virtual space for employees to work together.
The following are some of the important advantages of an intranet portal for an organization:
Better team collaboration
Effective communication
Hassle-free HR, inventory and task management
Sense of unity and security among the team members
Disciplined and co-operative environment within the organization
One of the most effective ways to boost productivity is by making your cloud-based intranet platform a hub of everything your employees need to get their work done. Now, let's take a look at how you could utilize different intranet tools to boost team collaboration and engagement in your organization:
Make Use of Web Calendars
Web calendars are some of the simplest yet productive intranet tools that you can include in your intranet portal. They may not be the fanciest and most innovative tool around, but most employees interact with it every day, as a result of which they see your intranet first thing in the morning.
Don't Forget the Push Notifications
Push notifications are instant alerts that show up on your browser or smartphone. These are convenient yet effective way to notify your employees to check activities such as content updates, new projects assigned to them, calendars events, and other relevant conversations.
Push notifications are simple and uncomplicated way to make users keep going back to your intranet.
Project & Task Management
The project management capabilities enable your team to track projects in real time while allowing you to manage workforce and resolve issues. It provides a convenient way to catch and process various ideas, decisions, defects, and other miscellaneous challenges over the course of a project.
Utilize Contact Management
Managing contact information proves to be very beneficial as it helps to make your intranet the go-to-place when employees are looking for any important contact – vendors, clients, teammates, people with specific skills in another department etc. Simply put, the intranet platform/software should have contact management capabilities.
Documentation Platform
Even today, many organisations still struggle with managing product manuals and documents because they don't have the access to a reliable and easy-to-use documentation platform. Such a tool is very essential to create, view and manage documents, prepare user manuals, software documents, technical documentation, yearly calendar, HR documents etc.
Ken, an ItNet module helps you to document, maintain and share your organizational knowledge and information effortlessly allowing maximum distribution and re-use of knowledge within your organization.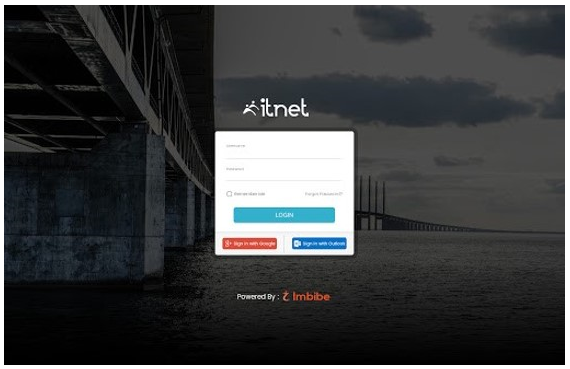 Modern organizations leave no stone unturned to come up with out-of-the-box solutions and robust tools to meet their unique needs and advance towards their goals. ItNet by Imbibe Tech is an all-in-one organization management tool which lets you easily manage employees, documents and resources within your organization. Contact Imbibe Tech today to know more.