Veg Platter
Veg Platter wanted to start a niche online food delivery service. After careful deliberations and brainstorming, Veg Platter decided to choose Mart as its platform of choice because of its rich CMS capabilities, out-of-the-box apps and user-friendly features drastically cutting the time to go live for Veg Platter. Today, Veg Platter has over 200 restaurants offering food pickup and delivery in multiple cities in Haryana, India.
Concept
Veg Platter was looking to establish a reliable online food delivery service concentrating on vegetarian food. Their design concept revolved around green as the base color. Imbibe prepared a custom theme for its Mart platform as well as a customised look and feel for Veg Platter mobile apps backed by meticulously prepared asset set for Veg Platter.
Apni Market
Apni Market was looking for a platform that could help them provide a robust and reliable marketplace to local businesses/stores of all sizes and nature so that they could register themselves and start selling online to their customers, especially to the ones who are near to them.
After considerate thoughts and reviewal, Apni Market found Mart to be an ideal platform because of its extensive feature set and customizable look and feel, all of which were able to deliver the experience that they needed.
Concept
Apni Market wanted to provide a reliable e-commerce marketplace concentrating on local businesses/stores. They wanted a colour theme that would symbolize depth and stability and that's how they went for blue as the base color. Imbibe designed a custom theme for its Mart platform along with providing a customised look and feel for the Apni Market mobile apps to complement their vision.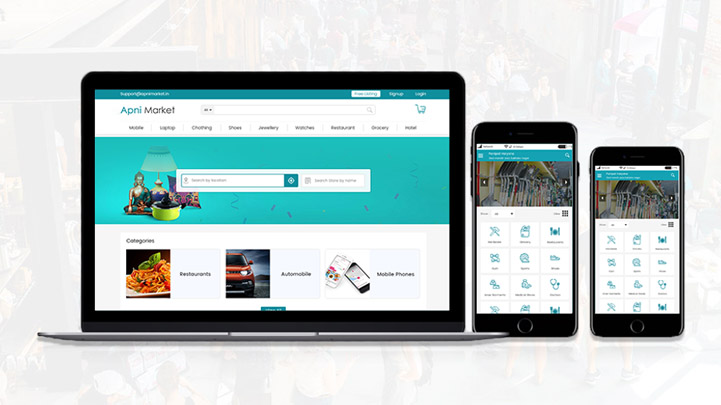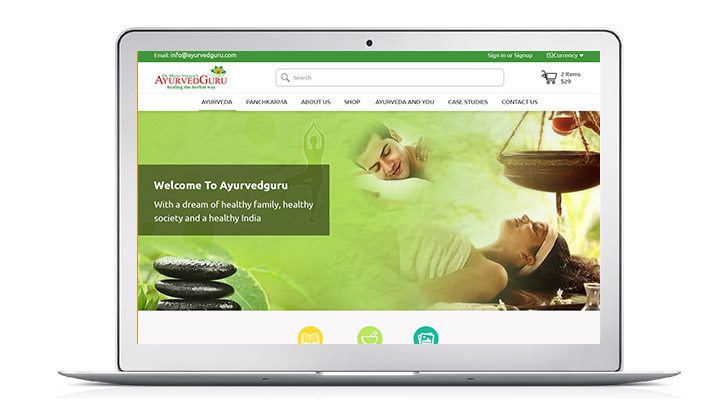 Ayurved Guru
Ayurved Guru, a Karnal-based Ayurvedic healthcare provider wanted to create an elegant and user-friendly website in order to provide visitors with information regarding Ayurvedic remedies and products to help them with their diseases and health issues.
After a thorough exploration, they found Mart standing up to their expectations and requirements. Moreover, the rich CMS capabilities and user-friendly features made Ayurved Guru feel good about their choice.
Concept
Ayurved Guru wanted a website offering Ayurvedic advice and products to customers helping them with the treatment of their health issues. For a website with Ayurveda as the main theme, green had to be the go-to base colour. By composing a custom theme for its Mart platform as well as customising the look and feel for the Ayurved Guru website, Imbibe helped to make the website more appealing and user-friendly.
Food Vatika
Food Vatika, a food restaurant in Panipat, has been serving its customers since 2016 and with each passing year it has seen wealth of love from them. Owners of Food Vatika were looking ways to bring their business online on a personalized app and website and Mart seemed perfect to them. Mart's attractive themes and easily customizable design helped Food Vatika to have their own internet space in matter of few days.
Concept
Food Vatika was looking for a personalized platform that can help their local customers to order food at the comfort sitting on their couches. The light-green as base colour with orange banner seemed perfect for their site. Imbibe designed a customized theme from its Mart platform that is both simple and easy to use. Their customer base is raising day by day now.